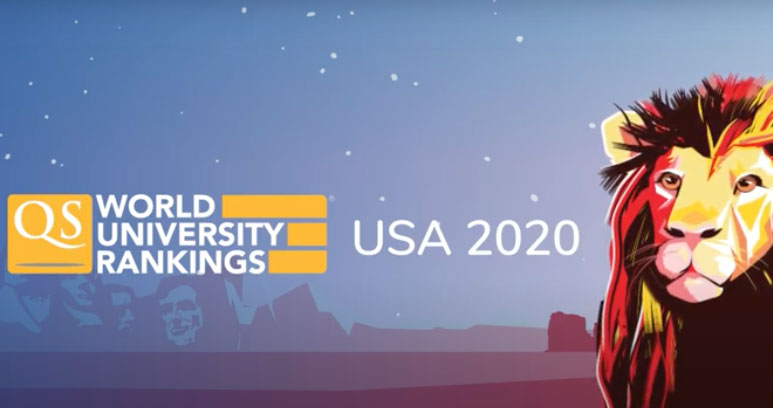 IBL News | New York
Despite moving online or not during the pandemic, college rankings move forward with their evaluations. Last week, the publisher of the QS World University Rankings released its American list.
According to this organization, the methodology evaluated how well universities are responding to the social, intellectual, and economic challenges, along with their effort to support the 17 United Nations Sustainable Development goals. "Universities are ranked according to their research performance and career outcomes as well as a range of indicators evaluating each institution's social impact and attempts to foster excitability," added QS Quacquarelli Symonds, the London-based publisher of the ranking, in a press release.
Harvard University appears as America's top university, ahead of Stanford University (2nd) and MIT (3rd).
"On average, Harvard produces America's most impactful research and most employable graduates," said QS. "Five American colleges achieve perfect scores: Yale University, Duke University, Johns Hopkins University, Northwestern University, and Brown University."

Harvard University
Stanford University
MIT
University of California, Berkeley
Columbia University
University of California, Los Angeles
Yale University
University of Pennsylvania
Princeton University
Cornell University
NYU
University of Chicago
Duke University
Johns Hopkins University
University of Southern California
Northwestern University
Carnegie Mellon University
University of Michigan-Ann Arbor
Caltech
Brown University
Boston University
Rice University
Georgetown University
University of Washington
University of Texas at Austin> Complete Ranking
"As the global graduate jobs market becomes even more competitive, our research suggests that students are placing a greater emphasis on this information. With the pandemic further disrupting the graduate employment market, we predict that concern about the relationship between education and employability will intensify," said Ben Sowter, Research Director at QS.