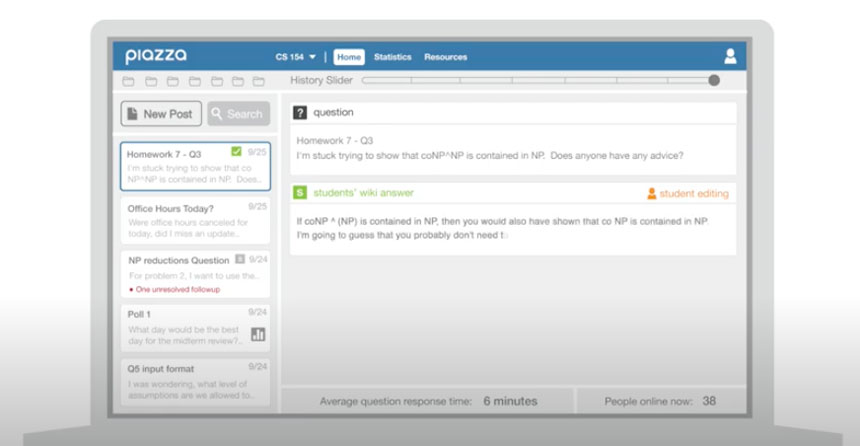 IBL News | New York
Online Q&A discussion platform Piazza introduced a new training program for universities to help institutions scale the adoption of this tool.
Through this program, universities will be able to appoint "independent Piazza Specialists", empower institutions' admins to quickly respond to faculty requests and inquiries, and share best practices, among other measures.
These specialists will attend training sessions on how to use the Q&A platform. They will also take advantage of personalized demos, covering the accessibility feature Piazza Lite,  the mobile app and web interface, and LTI 1.3 connection.
Palo Alto, California-based Piazza — used by 30,000 professors — said that it can create custom sessions and provide support to faculty geared toward solving different use cases.
Every live training session is recorded and provided to Piazza Specialists so they may leverage it in their admin and instructor training materials or as a future reference.
"We have built an incredible support team that is at the ready to help each institution and its instructors get the most out of Piazza's features," said Pooja Sankar, CEO of Piazza.