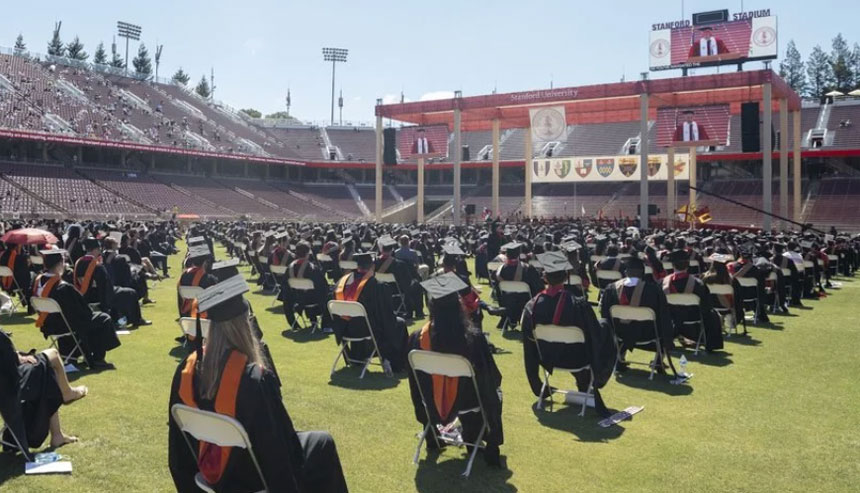 IBL News | New York
Reverberations of pandemic-disrupted teaching and learning will likely continue for decades. The seismic changes of the health outbreak in 2020 and 2021 will result in a no return to "normal".
This is the main conclusion of a report elaborated by Stanford University Digital Education unit, released this month. This Pandemic Education Report — as it has been titled — gathered stories about how the campus supported academic continuity during the period of emergency remote instruction. Stanford leaders, faculty, staff, and students provided diverse perspectives on the challenges they faced.
This extensive review will serve as the foundation on which Stanford can design its future digital education strategy, said the institution. "The disruption to teaching and learning, as devastating as it was, also contains gems of opportunity," stated the authors of the report, as shown in the video below.
The 87-page report, comprised of interviews with 59 administrators and faculty, as well as a survey of 6,000 students, follows similar reviews elaborated by Harvard University, MIT, and other institutions.
Regarding the extensive use of Zoom and Canvas, the report points out ideas such as:
"The suddenly more prominent role of Zoom and Canvas when emergency remote education began did raise concerns among some faculty and staff. It meant that Stanford's teaching, learning, and work were conducted in platforms developed by private, for-profit companies whose products were designed to accommodate a wide range of customer needs. Zoom, in particular, is a business meeting tool not designed with education in mind."
"Instructors quickly increased their skill in using Zoom for teaching and thoughtfully reworked their instruction, with help from newly developed resources and training programs rapidly spun up by teams across campus. These innovations, explored in this review, improved student engagement in remote teaching and learning."
"What's more, because of Stanford's location in Silicon Valley, it had a strong connection with the company based in nearby San Jose before the pandemic began." (…) "We already had this highly scalable infrastructure with Zoom and, furthermore, a very tight relationship with their CEO and founder."
.