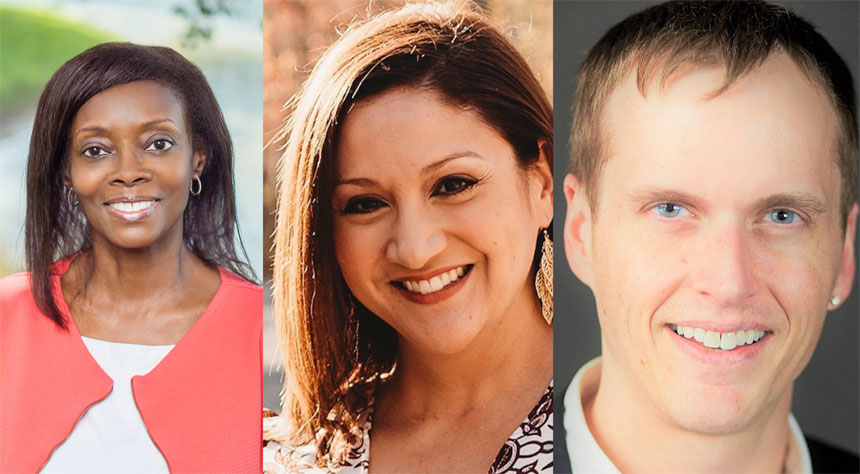 IBL News | New York
The Boston University's Questrom School of Business Online MBA on edX.org, once considered the "biggest experiment" ever run in the institution's history, was presented as a huge success this month.
The first graduates [three of them in the picture above], who will get their degrees tomorrow, on May 22, 2022, say that the program has changed their lives.
A total of 308 students are on track to graduate this May. At least one-third of them are expected to pick up their degrees in person. The graduates' average age is 39, they hail from 43 nations, and a third of them are women.
This Online MBA took nine-month gestation before its launch in the fall of 2020. The full cost of the degree was $24,000, a quarter of the typical in-person program price tag.
Now, the Dean of the school says that "the experiment has exceeded our expectations on all fronts."