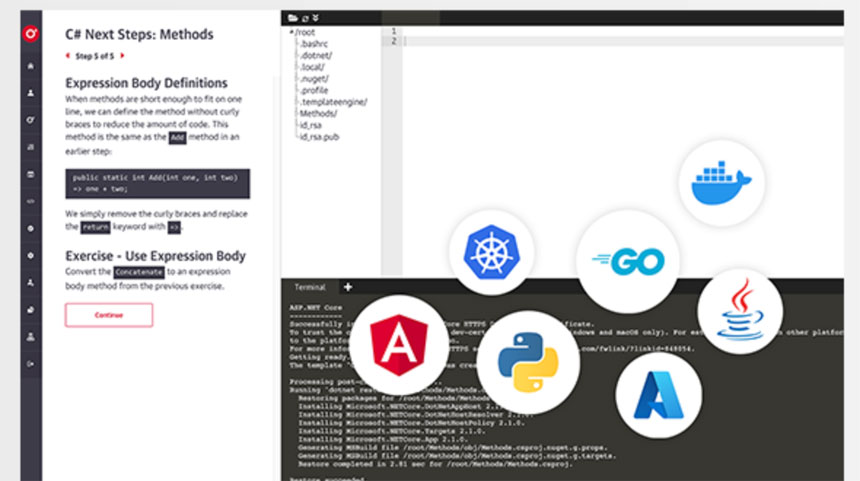 IBL News | New York
O'Reilly reported a 45% growth in enterprise sales during the first half of 2022 on technical content and technologies, especially on its cloud communications platform Infobip. No further data was disclosed.
Through a PR-driven press release, the Boston-based media tech company also announced it added 82 new hires in the same period, resulting in an increase of its global employee base by 20%.
Recent platform innovations include on-demand courses, Microsoft Azure cloud labs, mobile app enhancements, and an improved audiobook experience.
O'Reilly's live online training events drew 500,000 user registrations in 2022. O'Reilly expanded the delivery of its Superstream events as well, with new series focused on security and software development, joining the existing series on AI and ML, data, cloud, software architecture, and open source.
In 2022, O'Reilly hosted two free O'Reilly Radar events that attracted 8,000 registrations, including Building the Workforce of the Future, featuring Jeff Teper, Tim O'Reilly, and Robin Carnahan, and Innovation in the Cloud with host Sam Newman. Later this year, O'Reilly will host similar events on security and on data and AI.
The O'Reilly learning platform was included by Training Industry on its Top Online Learning Library Companies list. EdTech Digest named O'Reilly a finalist in the 2022 EdTech Awards. O'Reilly customer Grubhub was recognized with a LearningElite award from CLO for its returnship program, powered by the O'Reilly learning platform.
The company named Jeanne Cordisco as chief people officer and made some promotions on its executive team, including Carmen Vetere to chief marketing officer and Adam Witwer to chief product officer. Other promotions include Mike Tuckerman to senior vice president of new business sales and Jerry Roche to senior vice president of sales and customer service.
.