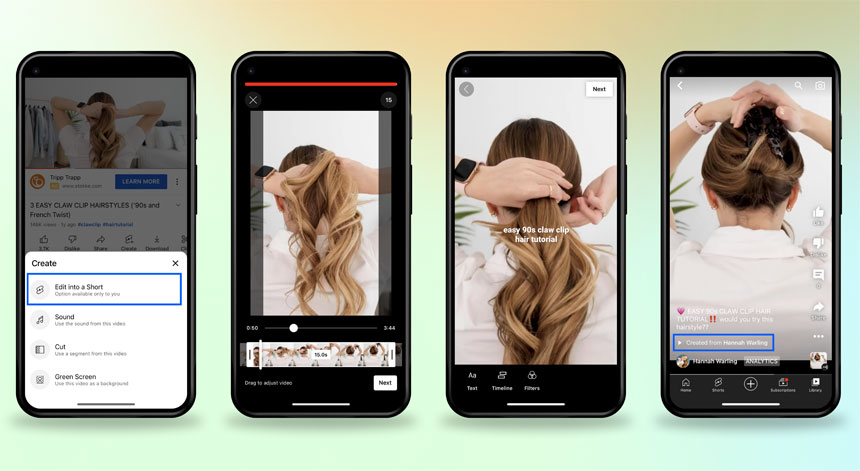 IBL News | New York
YouTube rolled out a feature that let creators turn their own videos into Shorts in a matter of moments this month.
It allows a video creator to easily select a segment of any video previously uploaded and publish that clip as YouTube Shorts content. Videos of up to 60 seconds can be converted on iOS devices. Videos on Android are currently limited to 15 seconds.
The move of Shorts signals how much Google, the parent company of YouTube, is worried about the impact of TikTok in an effort to compete with this social network.
The update is now available on YouTube's mobile app.
YouTube is hoping creators will more actively help build out the Shorts library.