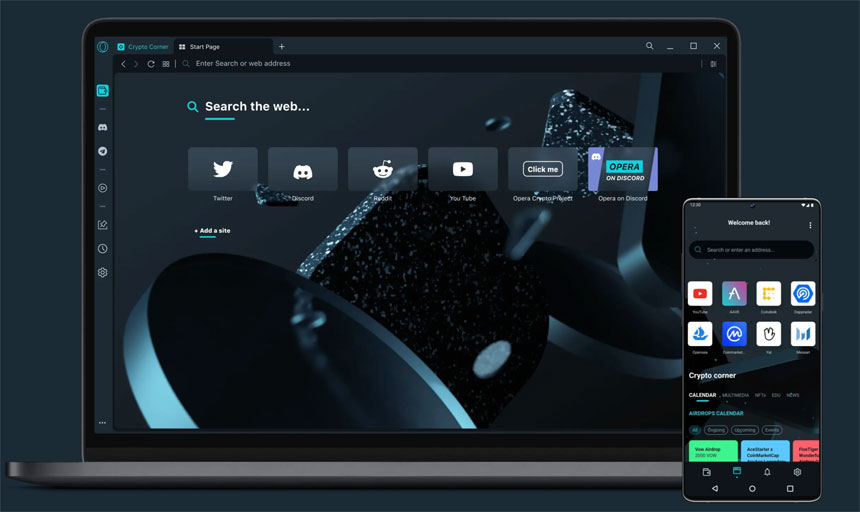 IBL News | New York
Oslo, Norway – based Opera (NASDAQ: OPRA) announced the iOS version of its browser with a crypto wallet built in. It was previously available on Windows, Mac, and Android devices.
The Opera Crypto Browser, as it has been named, is built with Web3 at its core. It has been introduced as "the world's first dedicated crypto browser."
The app's built-in crypto wallet supports Ethereum, Polygon, and Celo blockchain technology.
It also uses cryptocurrency mining protection to block crypto-jacking scripts.
With a native built-in ad blocker, Opera Crypto Browser, it includes a space for crypto and blockchain news related, with educational content and events.
Users can access Web3 NFTs and decentralized apps, including 7,000 Polygon-supported services.
To address environmental concerns about the high energy usage of blockchain, Opera said it was working on integrating Ethereum Layer 2 solutions.
The desktop version is at www.opera.com/crypto/next.