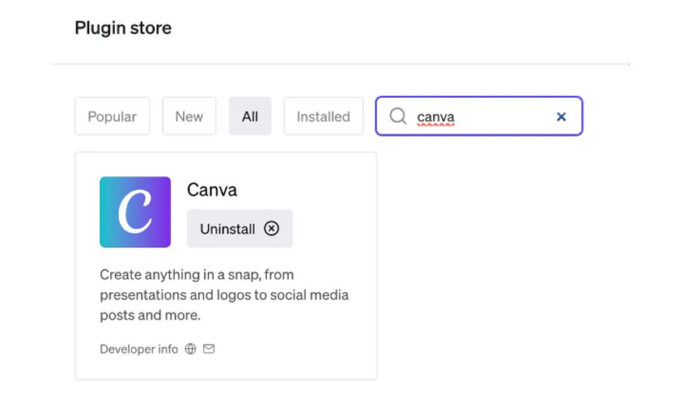 IBL News | New York
OpenAI this month introduced the Canva plugin on the ChatGPT store, letting paid users create visuals like logos and banners.
This integration is currently exclusive to ChatGPT Plus subscribers, who are charged a monthly fee of $20.
These users can use Canva with ChatGPT, but the process requires a lengthy process with many clicks.
In the chatbot's prompt box, ChatGPT's customers describe the visuals they want to generate. For example: "I am a smartphone enthusiast active on Facebook. Create a banner."
Users will then be taken to Canva, where they can edit and download the AI-generated visual by tapping on the 'Share' button and choosing the 'Download' option.
.