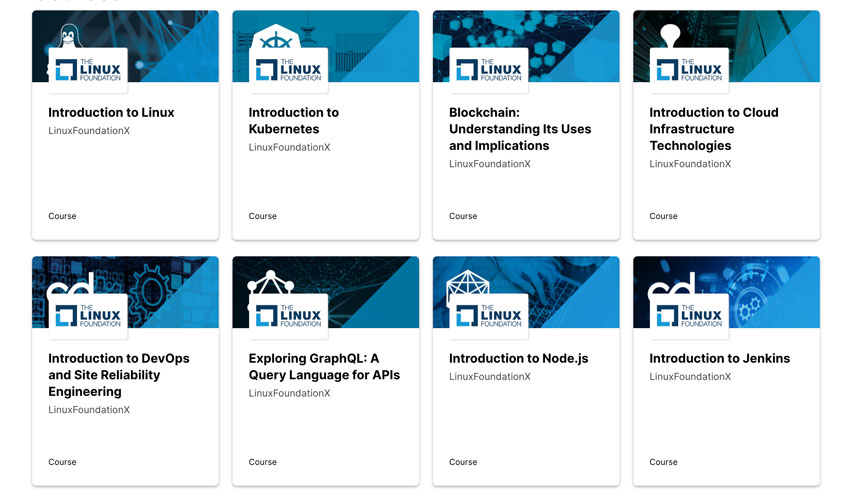 IBL News | New York
The open-source training courses on edX.org offered by The Linux Foundation reached two million enrollments to date, according to its data.
The San Francisco-based non-profit organization — that employs Linus Torvalds himself —has released two dozen courses on edX. These classes can be audited for free by the student.
The offerings cover technologies like cloud infrastructure, blockchain, networking, and DevOps.
The most popular classes are:
Today, Linux powers 98% of the world's super-computers, most of the servers powering the Internet, and tens of millions of Android smartphones and consumer devices.
"As open source has become dominant in the technology space, The Linux Foundation saw a huge need for more accessible, quality training options to close the skills gap and ensure there is enough talent in the market to meet demand," said Clyde Seepersad, SVP and General Manager, Training & Certification at The Linux Foundation.
"Our partnership with edX has enabled us to make high-quality training from expert instructors available to millions of people at no cost," he added.
We're proud to announce we have now trained 2 million individuals worldwide in our @edXOnline courses! Learn more about this milestone and our free courses in #Linux, #Kubernetes, #blockchain, #networking and more at https://t.co/BLwPRmiy4Z #learnlinux #edx #ittraining pic.twitter.com/z2auFsCwrw

— Linux Foundation Training & Certification (@LF_Training) September 23, 2021