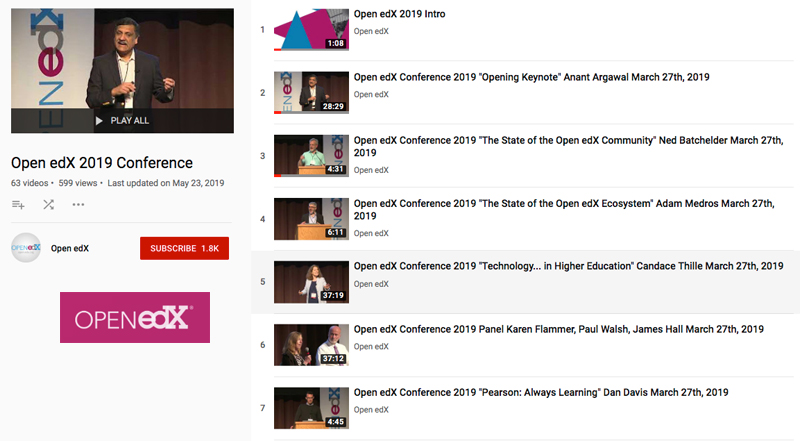 IBL News | New York
The edX team has posted videos of all talks pertaining to the 2019 Open edX Conference in San Diego on its YouTube channel. [Watch the playlist below].
There are 63 total videos discussing software engineering, instructional design, learning initiatives, and discoveries. Most of the scheduled speakers are featured in these videos.
The theme of the conference revolved around collaborative learning, and how Open edX enables technologists, educators and learners to collaborate, innovate, and move the state of teaching and learning forward.  
Today there are over 2,400 instances using this software, with more than 25,000 courses and 45 million learners in 70 countries.