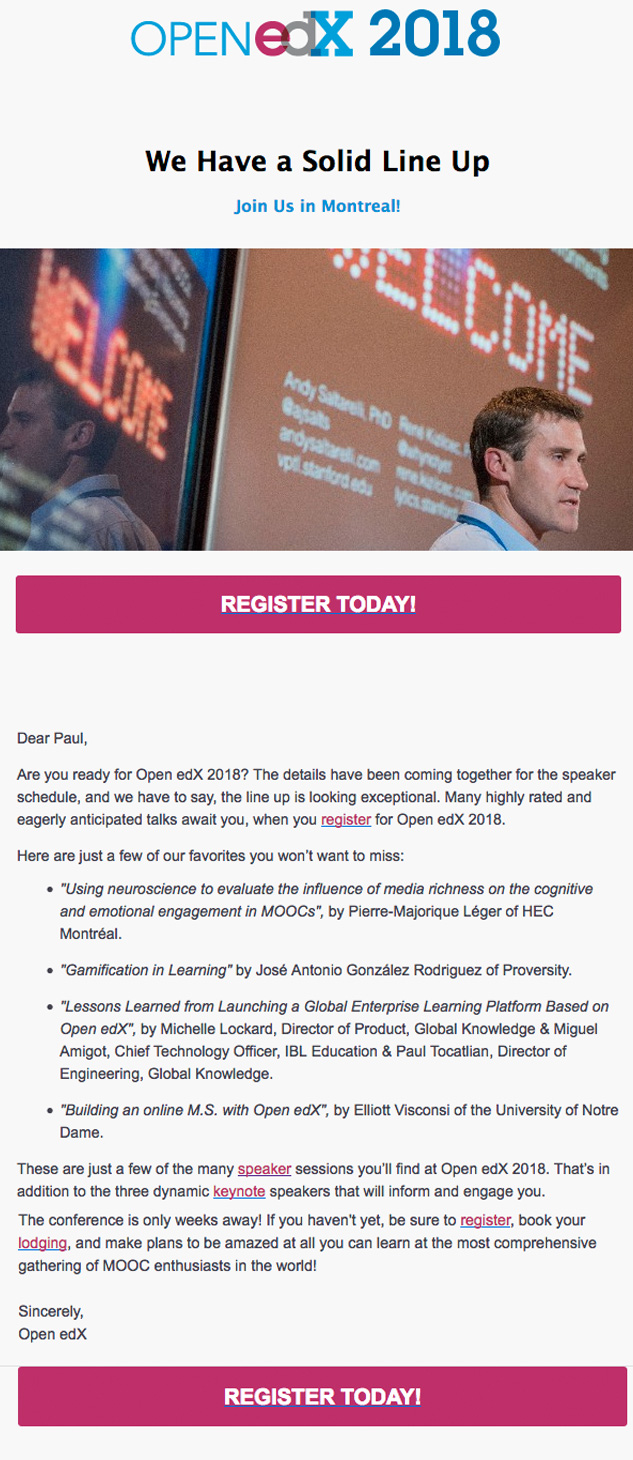 The edX organization has started to release details regarding the upcoming Open edX 2018 conference speaker schedule.
"Here are just a few of our favorites you won't want to miss," says edX.
"Using neuroscience to evaluate the influence of media richness on the cognitive and emotional engagement in MOOCs", by Pierre-Majorique Léger of HEC Montréal.
"Gamification in Learning" by José Antonio González Rodriguez of Proversity.
"Lessons Learned from Launching a Global Enterprise Learning Platform Based on Open edX", by Michelle Lockard, Director of Product, Global Knowledge & Miguel Amigot, Chief Technology Officer, IBL Education & Paul Tocatlian, Director of Engineering, Global Knowledge.
"Building an online M.S. with Open edX", by Elliott Visconsi of the University of Notre Dame.
The fifth Open edX conference is scheduled for May 29-31 in Montreal, Canada.