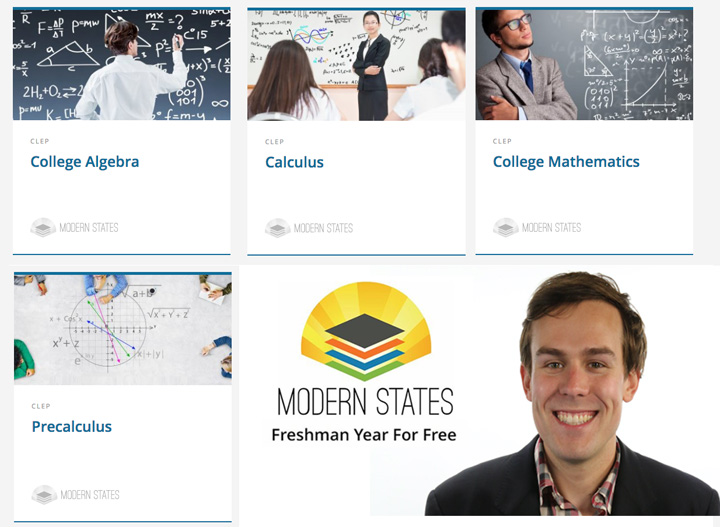 [Originally published in The Baltimore Sun]
By James M. Murphy
The American system of higher education is unparalleled. Our public and private institutions — including many right here in Baltimore— offer world-class opportunities in the sciences, humanities and arts, and prepare students for vibrant intellectual and professional lives. However, the benefits of this system are unequally distributed. A college education is unaffordable for many Americans, and its traditionally residential nature creates barriers for adult and non-traditional students. In fact, students previously considered non-traditional are now the norm.
Celebrating its one-year anniversary this August, the philanthropy Modern States Education Alliance harnesses online education to shatter these economic and geographic obstacles. [Disclosure: IBL Education developed the Modern States Open edX platform and the courses]
Students of any age or economic background can utilize Modern States' catalog of free online freshman-level college classes taught with state-of-the-art technology by professors from some of America's most renowned universities including Johns Hopkins where I am a member of the math faculty. I teach four Modern States courses, each designed to help students pass a CLEP (College-Level Examination Program) exam offered through the College Board. A passing score on a CLEP exam translates to college credit at thousands of colleges and universities, including University of Maryland, Morgan State University, Coppin State University, Towson University, Community College of Baltimore County, Loyola University of Maryland, Mount Saint Mary's University and many others in the Mid-Atlantic.
CLEP exams cost $87, substantially less than the thousands of dollars it costs to take an on-campus math class. Moreover, Modern States is paying the exam fee for the first 10,000 students to take a course and corresponding CLEP. These courses are compact, self-contained versions of typical introductory college math classes, and they allow students to refine and develop their skills in mathematics at no cost.
As with my on-campus classes, my Modern States classes begin with fundamentals, then follow the natural progression of the material as it would be taught in the classroom. I take the time to provide detail when working out problems, explaining the crucial steps that are imperative for learning. Providing clear insights is critical in the online format and ensures my contribution as the lecturer and architect for this course is far more valuable than a textbook alone.
My online students are diverse. Some are typical college-age and testing out of introductory courses as a means to make college more affordable. Many are working adults who need an online platform instead of the traditional residential experience. Others are returning veterans, looking to bring themselves up to speed in college mathematics before returning to campus. My Modern States courses democratize education by allowing any student to learn and grow as a student of mathematics, regardless of age, geography or financial means.
The Modern States online courses are not designed to replace the traditional American college experience but to complement it and increase its accessibility. By helping students move past remedial courses through online study and earn credit through the CLEP exam, my Modern States courses provide an on-ramp to college. I believe that online content can never replace the real, human interaction between teacher and pupil, especially in advanced courses and in mentorship. However, I also believe online courses can open the door to higher education for the millions of Americans who believe it is out of reach.
Education changes lives, and the educational opportunities in America are second to none. It is for this reason that new opportunities to democratize education should be seized with both hands.
Of course, you don't have to take my word for it. Go to www.modernstates.org. All you need is an internet connection and the desire to learn.
James M. Murphy (jmurphy@math.jhu.edu) is a postdoctoral fellow within the Department of Mathematics at Johns Hopkins University.