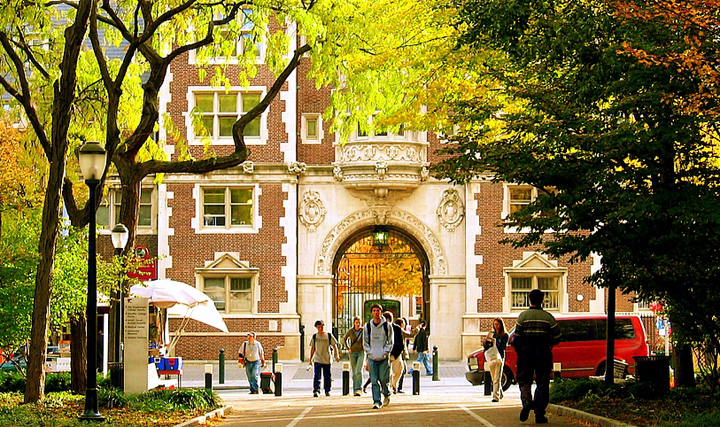 [ Newsletter format  |  Click here to subscribe ]
AUGUST 2018  –  NEWSLETTER #14 ON LEARNING INNOVATION
• The University of Pennsylvania will launch its first fully online degree in engineering. It will be offered in Coursera for $26,300, one-third of the on-campus version's price tag.
• Private colleges or universities closures will rise to a rate of 11 per year, according to Moody's.
• Higher-ed is facing worrying financial signs, The Washington Post concluded.
• Amazon is not providing schools with good deals despite its reputation for cheaper prices.
• Moodle ended its partnership with Blackboard, and it won't allow to use the "Moodlerooms" name.
• Blackboard continued its market decline to 28 percent while its debt took a hit of $1.3 billion.
• Four megatrends shaping global education, according to the Chief Product Officer at Trilogy Education.
• Udacity's COO explains how it decides what subjects to offer and who it wants to partner with.
• Skillshare raised $28 million to accelerate its model of being a Netflix-like subscription model for online education.
• A Georgia State University professor was awarded the McGraw Prize in education (video talk).
• Columbia University opened a research center devoted to blockchain technology.
• Blackboard updated CourseSites, its free MOOC platform
• Education Events Calendar by IBL News
---
This newsletter about learning innovation is a monthly report compiled by the IBL News journalist staff, in collaboration with IBL Education, a New York City-based company that builds data-driven learning ecosystems and courses with Open edX. If you enjoy what you read please consider forwarding it to spread the word. Click here to subscribe. 
Archive:
IBL Newsletter #13 – July 2018
IBL Newsletter #12 – June 2018
IBL Newsletter #11 – May 2018
IBL Newsletter #10 – April 2018
IBL Newsletter #9 – March 15, 2018
IBL Newsletter #8 – March 1, 2018
IBL Newsletter #7 – February 2018
IBL Newsletter #6 – January 31, 2018
IBL Newsletter #5 – January 15, 2018
IBL Newsletter #4 – December 2017
IBL Newsletter #3 – November 2017
IBL Newsletter #2 – October 2017
IBL Newsletter #1 – September 2017