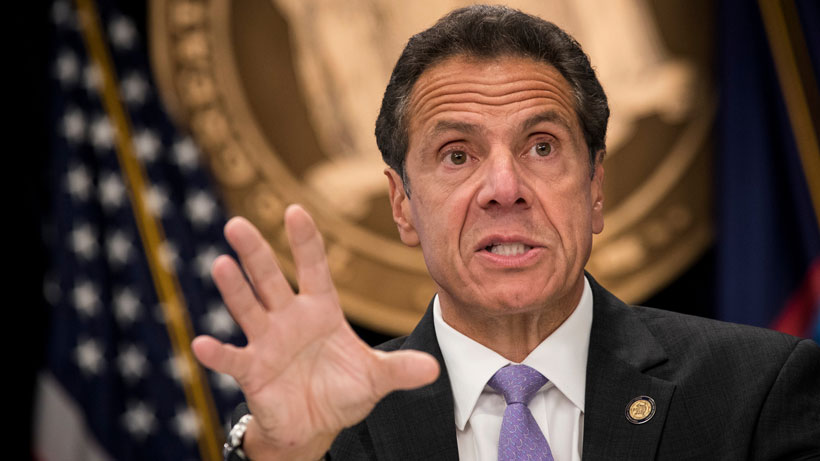 IBL News | New York
The New York Governor, Andrew Cuomo, announced this week that the State will work with the Bill and Melinda Gates Foundation to develop a plan to "reimagine and build back our education system better, as we prepare to reopen". 
New York's schools –which is the country's school biggest system, with 1.1 million children– are closed for the year, and authorities are considering what they should look like when they reopen.
"Bill Gates is a visionary in many ways, and his ideas and thoughts on technology and education he's spoken about for years, but I think we now have a moment in history where we can actually incorporate and advance those ideas," said Cuomo, a Democrat.
The Governor did not outline the scope of the state's work with the Bill and Melinda Gates Foundation, a powerful player in the education space.
please also develop a plan to address the malpractice, neglect, and dangerous conditions at Quantum Rehabilitation & Nursing center in Middle Island NY. @ny1 @news12li @MedicaidMtrsNY @HealthNYGov

— Tyler Convery (@Ty_Dawgg) May 5, 2020
Some educators criticized Cuomo's announcement, reminding the foundation's failed initiatives. At least three organizations – New York State Allies for Public Education, Class Size Matters, and the Parent Coalition for Student Privacy – have already written to Cuomo and state education officials opposing the partnership.
New York State United Teachers President, Andy Pallott, said in a statement, "if we want to reimagine education, let's start with addressing the need for social workers, mental health counselors, school nurses, enriching arts courses, advanced courses and smaller class sizes in school districts across the state."
How the Bill and Melinda Gates Foundation will be compensated is unclear. So far, this non-profit has exercised a notable influence in pushing certain education policies, such as the so-called education reform movement, along with the Common Core, and other academic standards and teacher evaluation.
Other philanthropies lobbying for education reform are the Walton Family Foundation, the Eli and Edythe Broad Foundation, and the Emerson Collective.