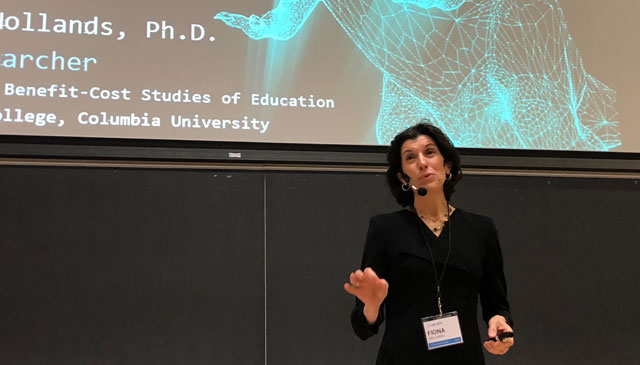 "MOOCs are not addressing the problems of education,"  said Columbia University's researcher Fiona Hollands during a keynote at the 2018 Open edX Conference in Montréal last week.
In her address, titled "MOOCS 2025", she presented her most recent findings and suggested to move over the name "MOOCs" into another one, which reflects that these courses might neither be massive nor open. Some of them are: "Non-formal digital learning experience" (NDLEs) , "Informal Digital Learning Experience" (IDLE), "Digital Learning Experiences" (DLE), "Alternative Credential" (AC or Alt-C), or "Voluntary Online Learning Experience" (VOLE). 
According to Fiona Hollands, these types of courses, which haven't democratized higher education nor had the expected impact in academia, will gain credibility, be recognized by employers and completely change the way learning is delivered.
(Click on the player below to watch her talk.)
These are the keynote's most interesting slides: