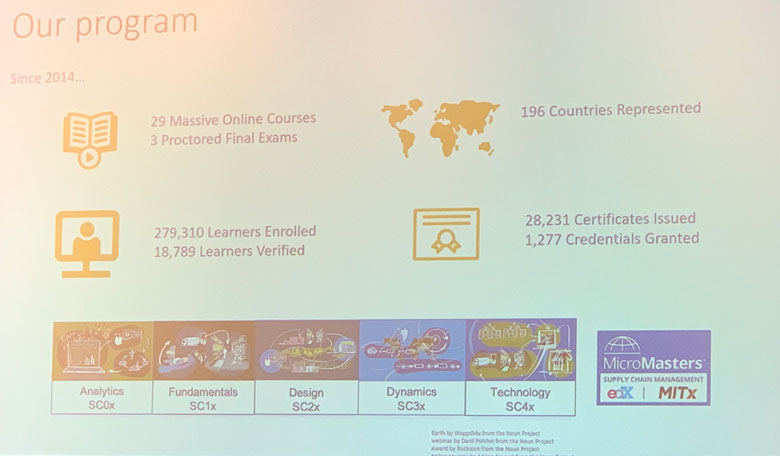 The flagship MIT's Supply Chain Management MicroMasters on edX.org released new numbers:
279,310 learners enrolled
18,789 learners verified
28,231 certificates issued
1,277 credentials granted
This program, priced at $1,080, includes five online courses and a final comprehensive exam: Analytics, Fundamentals, Design, Dynamics, and Technology and Systems. These courses offer the same rigor and relevance as the material taught on the MIT campus. It represents the equivalent of one semester of coursework at MIT, from January through June.
The data above, disclosed during a talk at the Learn Launch conference last week in Boston, and exclusively reported by IBL News, reflects the success of this blended initiative.
The first class on the Supply Chain Management five-course MicroMaster program on edX.org was finalized by 1,900 students in 2018, according to data released in July 2018. A total of 622 students successfully completed the final exam, and 42 started the residential semester at MIT's Cambridge campus in January 2018 to earn a full master's degree.
This year another 40 students have been accepted to complete the full MIT Master's degree on-campus.