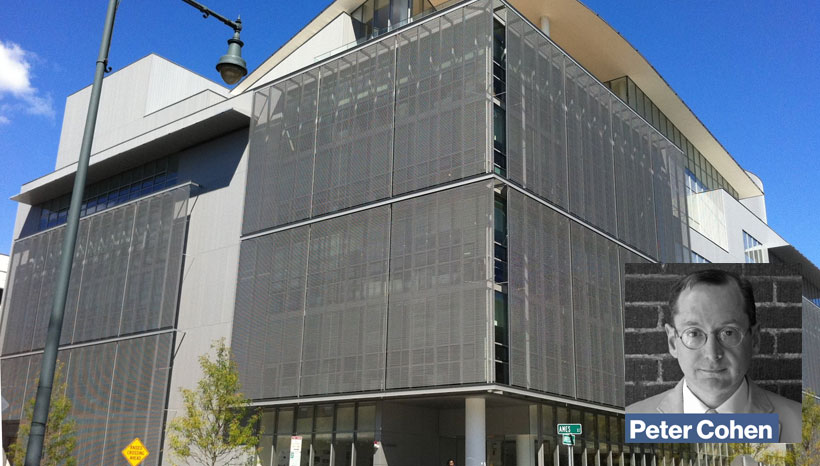 IBL News | New York
Peter Cohen, a former MIT Media Lab fund-raiser and currently a central figure in the MIT/Epstein unfolding scandal, said on Tuesday that he was following university's practices on accepting donations.
Through a written statement to The Boston Globe, Peter Cohen, former MIT Media Lab director of development and strategy and now director of development for computer science at Brown University, said that when he joined the Media Lab in 2014, it already had established procedures for handling Epstein's contributions (despite the disgraced financier was convicted in 2008 to a 13-month jail term for soliciting sex from a minor.)
Those policies regarding donations were "authorized by and implemented with the full knowledge of MIT central administration."
According to e-mails released by a whistleblower on The New Yorker and The New York Times, Cohen acted as an intermediary between the Media Lab and its former director Joi Ito and MIT's central administration on donor issues. Cohen also worked with Ito on Epstein-related matters, such as developing a written proposal for funding from Microsoft founder Bill Gates, that Epstein said he could arrange.
"Notwithstanding my personal discomfort regarding Mr. Epstein and his involvement with MIT, I did not believe I was in a position to change MIT's policies and practices," Cohen said in an e-mailed statement. "I did not witness anything I understood to be illegal, and I never solicited gifts from Mr. Epstein."
MIT president L. Rafael Reif said on Monday that the university had retained a law firm [Goodwin Procter] to investigate Epstein's interactions with MIT.  Despite that criminal history, Ito said he wooed Epstein as a donor for the lab when he met him in 2013.
MIT's funding practices have attracted media attention in the last months.
In July The New York Times Magazine published a thorough article about it.
On Friday, The New Yorker mentioned that corporate donors—called "members"—who pay at least $250,000 a year make up the majority of the Media Lab's annual budget.
Yesterday, two columnists wrote on Fortune, "while these institutions project the appearance of being focused on academic pursuits—finding the truth, asking tough questions, pursuing independent lines of exploration, and so on—in reality, they are corporate lap dogs fetching the balls their masters throw."