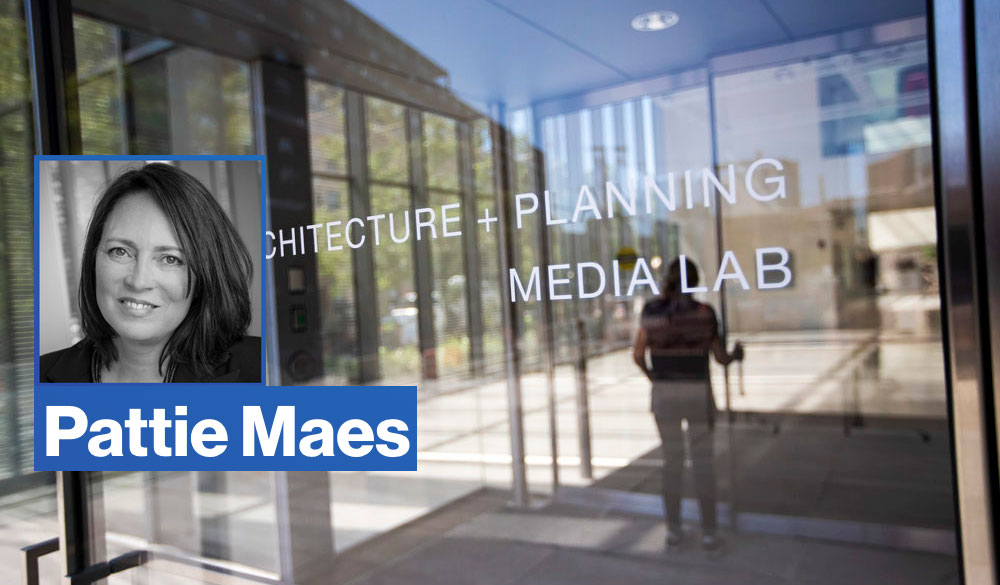 IBL News | New York
MIT announced on September 10 that it appointed a transitional executive committee of faculty and senior staff to lead the MIT Media Lab, after the resignation of its director Joi Ito over his financial ties to sex trafficker Jeffrey Epstein.
Meanwhile, an independent investigation by law firm Goodwin Procter, announced by MIT's President Rafael Reif on Saturday, is still ongoing. [Update: Email from President Reif to the MIT Community]
Pattie Maes, professor of media arts and sciences at MIT, will serve as chair of the committee, managing the future lab governance model and search for new director.
Four more members, along with their areas of responsibility, will be:
Deb Roy, professor of media arts and sciences: executive director of operations and communications;
Tod Machover, professor and head of the Program in Media Arts and Sciences: community engagement and culture change;
Maria Zuber, MIT's vice president for research: policies, practices, and culture of research; and
Ramona Allen, the School of Architecture and Planning's assistant dean for human resources and, as of Oct. 1, MIT's vice president of human resources: administrative organization.
"These have been exceptionally difficult times for the Media Lab, and I want to thank the members of the community for their dedication to the lab and for their commitment to real change," said Hashim Sarkis, dean of the School of Architecture and Planning.
A Whistleblower Revealed the Ties of MIT to Epstein
In an internal meeting at the lab, on September 4, Ito admitted to having taken $525,000 from Epstein for the Media Lab and an additional $1.2 million for his private ventures.
According to an article at MIT Technology Review, emails provided to the New Yorker and the New York Times by whistleblower Signe Swenson, a former development associate at the Media Lab, showed Ito, along along with Peter Cohen, a former development official at the lab, acknowledging that Epstein's money needed to remain anonymous.
The hidden ties with Epstein –who died in jail on August 10– were so widely known at the Media Lab that staff in Ito's office began to call him "he who must not be named" or "Voldemort," according to the New Yorker. Questions also remain about how the donations evaded detection by MIT.
The lack of transparency around the close relationships between academic institutions and an elite network of donors is a constant in the higher education industry, according to observers.
MIT and Harvard Professors and Thinkers Supported Joi Ito
Epstein had a reputation for cultivating relationships with scientists. He also funded many scientific projects, including some at MIT and Harvard University. He was linked to deceased MIT professor and AI pioneer Marvin Minsky, who was recently accused of having sex with one of Epstein's underage victims.
Now Epstein's support has become a source of public shame for the Media Lab. Mainly, because documents showed that the MIT Media Lab – an elite group within MIT –, was aware of Epstein's status as a convicted sex offender. Additionally, Epstein's directed contributions to the lab far exceeded the amounts M.I.T. has publicly admitted.
Another angle of the controversy refers to the group of prominent professors and thinkers involved with MIT and Harvard who signed a letter in support of MIT Media Lab director Joi Ito in mid-August. The letter sought to gather support for Ito, who apologized for accepting funds from the now-deceased sexual criminal.
This list includes as signers Harvard Law professor and Creative Commons founder Lawrence Lessig, Whole Earth Catalog founder Stewart Brand, Media Lab co-founder Nicholas Negroponte, Harvard law professor and EFF board member Jonathan Zittrain, and synthetic biology pioneer George Church. 
MIT is calling for an independent investigation following explosive allegations that two MIT Media Lab officials made efforts to make sure Jeffrey Epstein's name was not associated with donations he made or helped solicithttps://t.co/kXFp6uP1ye pic.twitter.com/fBW8SVlljm

— New Day (@NewDay) September 9, 2019
"There were so many anonymized secret references to Epstein and his contacts at the lab that they started to refer to him as 'Voldemort,' or 'He who must not be named,'" said @RonanFarrow. Hear him on how the @medialab hid donations from Jeffrey Epstein: https://t.co/lHpuOUaFcM

— WGBH News (@wgbhnews) September 10, 2019