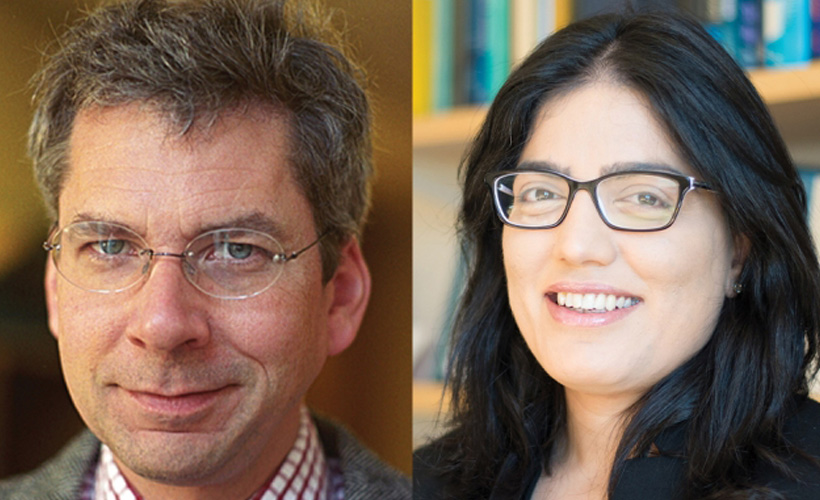 IBL News | New York
MIT's Chair of Faculty, Rick Danheiser, and Provost, Martin Schmidt, announced this week, the creation of two committees to examine any of the institute's external engagements with gifts, grants, and collaborations.
The committees will also set new guidelines for the relationship with funding sources, MIT News reported.
Their work continues a process begun last month with the launch of outside fact-finding, by Boston-based law firm Goodwin Procter, on MIT's engagements with sex trafficker Jeffrey Epstein.
The first of the two new committees, to be chaired by Tavneet Suri, an associate professor of applied economics at the MIT Sloan School of Management, will include faculty members, such as:
Daron Acemoglu: Institute Professor, Department of Economics
W. Craig Carter: POSCO Professor of Materials Science and Engineering
Arup Chakraborty: Robert T. Haslam Professor of Chemical Engineering, Physics, Chemistry, and Biological Engineering
Fotini Christia: Professor of Political Science
Robert Desimone: Doris and Don Berkey Professor of Neuroscience, Department of Brain and Cognitive Sciences; Director, McGovern Institute for Brain Research
Amy Glasmeier: Professor of Economic Geography and Regional Planning, Department of Urban Studies and Planning
Paula Hammond: David H. Koch Professor; Head, Department of Chemical Engineering
Daniel Hastings: Cecil and Ida Green Professor; Head, Department of Aeronautics and Astronautics
Diana Henderson: Professor of Literature
J. Chappell Lawson: Associate Professor of Political Science
Jacqueline Lees: Virginia and D.K. Ludwig Professor; Associate Head, Department of Biology; Associate Director, Koch Institute for Integrative Cancer Research
Tamar Schapiro: Associate Professor of Philosophy
Susan Silbey: Leon and Anne Goldberg Professor of Humanities, Sociology, and Anthropology; Professor of Behavioral and Policy Sciences, MIT Sloan School
Yogesh Surendranath: Paul M. Cook Associate Professor of Chemistry
Bruce Tidor: Professor of Biological Engineering and Computer Science
Robert van der Hilst: Schlumberger Professor; Head, Department of Earth, Atmospheric, and Planetary Sciences
Bilge Yildiz: Professor of Nuclear Science and Engineering and Materials Science and Engineering
The second new committee will be chaired by Peter Fisher, professor of physics and head of the Department of Physics, and will include members from across MIT.
Regarding the Epstein's donations cover-up, MIT President L. Rafael Reif completed last week his forum participation with faculty, alumni, alumni and staff. The last of these public discussions was with postdocs and research from MIT Lincoln Laboratory.
[In the picture, Peter Fisher, left, and Tavneet Suri, right. Image: Mimi Phan and Donna Coveney, MIT News]