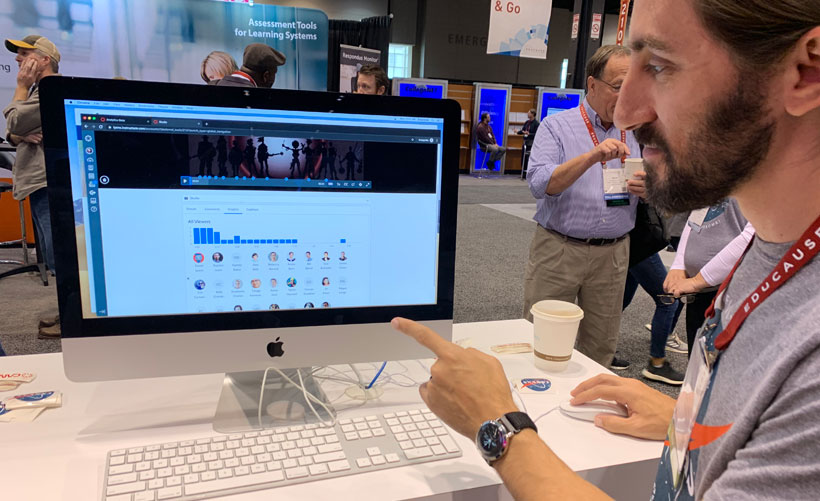 IBL News | Chicago
Canvas LMS, the flagship product of Instructure (NYSE: INST), announced this week, during the 2019 Educause conference, Portfolium's integration into its learning platform.
The Portfolio tool, acquired earlier in the year by Instructure, allows students to showcase their badges, achievements, projects, competencies and skills, serving as an expanded resume.
Canvas LMS' clients will access Portfolium at no extra cost, as the company's staff told IBL News.
"Too often, students do not recognize or even fully appreciate the skills and competencies they're acquiring along their academic paths," Adam Markowitz, General Manager of Instructure Portfolium, explained to IBL News. "This skills awareness gap is being solved by our integration."
In addition to Portfolium', Ryan Lufkin, Senior Director of Global Education Product Marketing, highlighted Instructure's partnership with Badgr to automatically issue digital credentials at set milestones.
Canvas LMS is used by 30 million people, according to the company. Last year, it surpassed Blackboard as a leading organization in the paid learning management system market.
[A Portfolium snapshot below. David Lyons, Sr. Solutions Engineer at Instructure, at Educause, in the picture above]