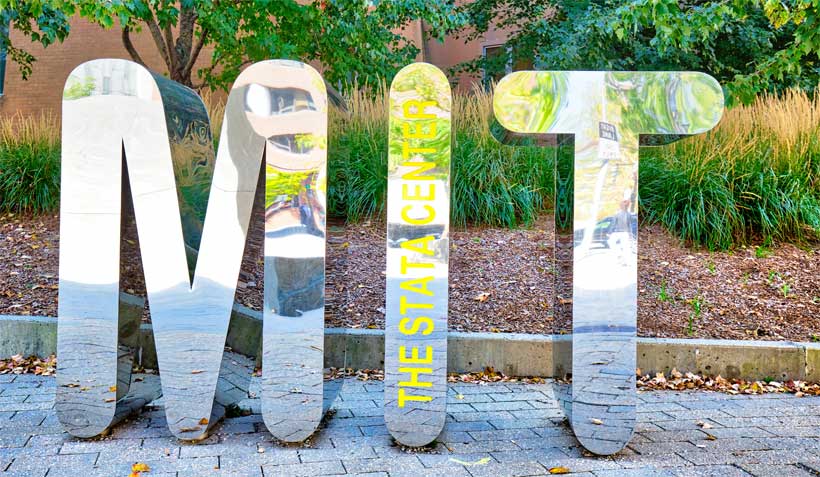 IBL News | New York
Jeffrey Epstein sex criminal visited MIT nine times between 2013 and 2017 and these visits and all post-conviction gifts were driven by either former Media Lab director Joi Ito or professor of mechanical engineering Seth Lloyd, and not by the MIT administration or the Office of Resource Development.
In addition, Lloyd was also found to have received a personal gift of $60,000 from Epstein in 2005 or 2006, which he acknowledged was deposited into a personal bank account and not reported to MIT.
These are two key findings of the review conducted by the Boston law firm Goodwin Procter pertaining to 10 Epstein donations, totaling $850,000, that MIT received between 2002 and 2017.
Following through, with a call for action from the Executive Committee, President Reif placed Lloyd, a tenured professor, on paid administrative leave on Friday. In the past months, many students demanded the resignation of Professor Lloyd, without any positive answer.
The report concludes that President L. Rafael Reif was not aware that the Institute was accepting donations from a convicted sex offender and accused pedophile, neither did he play a role in approving MIT's acceptance of the donations.
The review found that three MIT vice presidents learned of Epstein's donations to the MIT Media Lab, and his status as a convicted sex offender, in 2013. In the absence of any MIT policy regarding controversial gifts, Epstein's subsequent gifts to the Institute were approved under an informal framework developed by the three administrators, R. Gregory Morgan, Jeffrey Newton, and Israel Ruiz. Israel Ruiz was forced to step down a month ago.
"Since MIT had no policy or processes for handling controversial donors in place at the time, the decision to accept Epstein's post-conviction donations cannot be judged to be a policy violation," the report says. "But it is clear that the decision was the result of collective and significant errors in judgment that resulted in serious damage to the MIT community."
The 61-page Goodwin Procter report draws upon 73 interviews with 59 individuals, as well as a review during four months with more than 610,000 emails and documents provided by current and former MIT employees.
–
Resources
• MIT News: MIT releases results of fact-finding on engagements with Jeffrey Epstein
• MIT and Jeffrey Epstein: Materials
• Boston Globe: After Epstein affair, president Rafael Reif should not be running MIT
• Breaking! USA Today: Harvard law professor sues New York Times over Jeffrey Epstein story