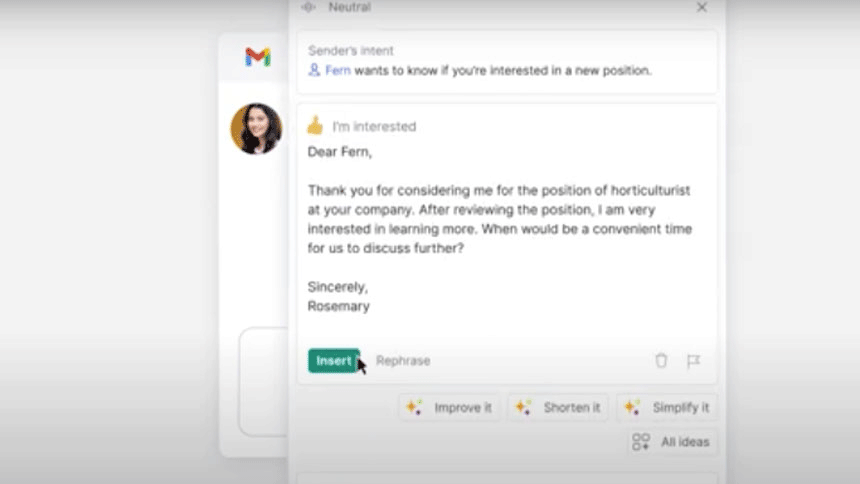 IBL News | New York
Grammar-checking tool Grammarly announced the launch in April as a beta of GrammarlyGO, a suite of Generative AI tools that can write content in a personal style. It will include a Text Editor SDK for developers.
Like ChatGPT, GrammarlyGO is able to create text based on a short prompt and points out one-click prompts such as "I'm not interested."
The company says that its tool "takes into account your context, preferences, and goals to instantly generate high-quality drafts, outlines, replies, and revisions when you need them."
"We go beyond standard generative AI by producing text that is specifically relevant and effective for each customer," said Grammarly's Global Head of Product, Rahul Roy-Chowdhury in a blog post. 

GrammarlyGO featured these functionalities:
Rewrite for tone, clarity, and length: Transform writing to be clear and on target, whatever the context.
Compose: Type a prompt and watch GrammarlyGO compose high-quality writing, saving time finding the perfect words.
Ideate: Unblock writing with GrammarlyGO as an AI ideation partner and unlock creativity with GrammarlyGO's outlines and brainstorms, generated from prompts.
Reply intelligently: Flow through emails quickly with GrammarlyGO, which understands an email's context and instantly drafts a thoughtful reply.