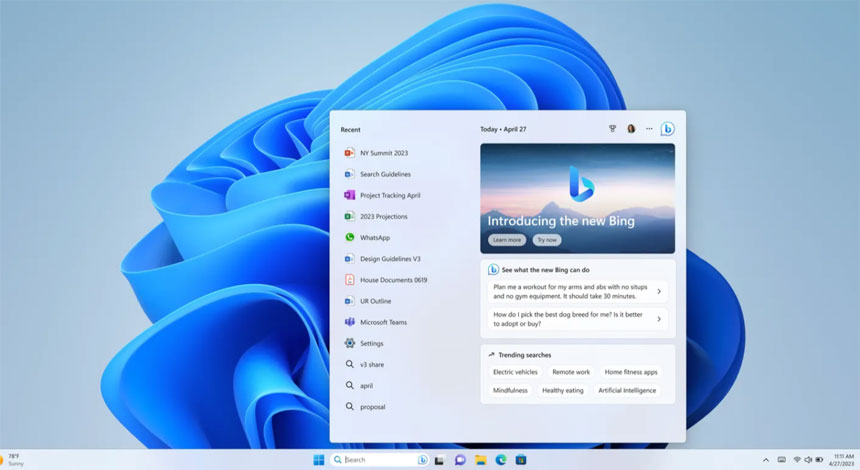 IBL News | New York
Microsoft released yesterday a Windows 11 update that adds the AI-powered Bing search and chat features to the taskbar.
Windows 11 is also getting improvements to widgets, tabs inside Notepad, and a screen recording feature, among other new features.
"We're reimagining what I think of as an increasingly AI-powered Windows for the future," says Yusuf Mehdi, Microsoft's Head of Consumer Marketing, in an interview with The Verge.
"Soon hundreds of millions of Windows 11 users can get access to this incredible new technology to search, chat, answer questions, and generate content from the right on their Windows taskbar," said Windows Chief Panos Panay in a blog post.
The expansion of Bing chat to the Windows 11 taskbar comes just a week after Microsoft rolled out the same mode to Bing on mobile and in Skype conversations.