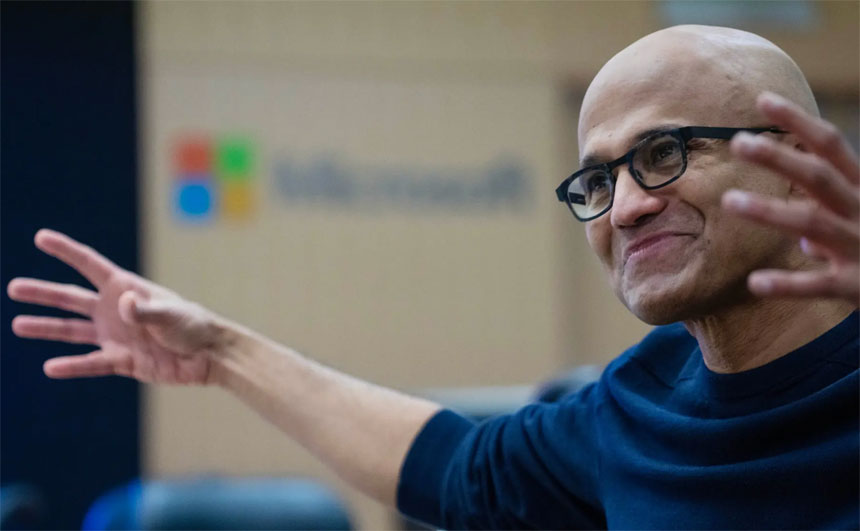 IBL News | New York
A rally in Microsoft stock in the last days, fueled by news related to its integration of ChatGPT technology on Bing, Edge, and Office, is giving the tech giant a valuation of $2 trillion. This market cap allows Microsoft to rejoin tech peer Apple in the $2 trillion club.
Microsoft shares have climbed over 17% in the past month, to $266.73 yesterday.
On Tuesday the increase was 4% after the company announced its search engine Bing would include artificial intelligence from ChatGPT parent OpenAI.
Microsoft first reached a $2 trillion market capitalization in June of 2021, making it only the second publicly traded company in the US to join the club. However, last year's bear market hammered the tech sector, amid aggressive rate hikes from the Federal Reserve.
The rise of ChatGPT has spurred investor excitement over the future of AI. Microsoft has positioned as a top beneficiary of ChatGPT, after its investment of $10 billion in parent company OpenAI.
Meanwhile, Google is seeing an opposite landscape since announcing an artificial intelligence chatbot, entitled Bard AI.
Shares of parent-company Alphabet sank as much as 8% Wednesday, after its ad for much-trumpeted Bard showed the chatbot giving a wrong answer.
AI appears to have made an error in one of the very few questions the world has seen it answer. According to analysts, it might have helped wipe $100 million from the company's value.
The system appears to have claimed that Nasa's James Webb Space Telescope took the first image of an exoplanet – but that was wrong. The first such image was actually taken in 2003, by the European Southern Observatory's Very Large Telescope.
Google used the question and false answer in a tweet that looked to demonstrate how the new system, named Bard, might be used in future.