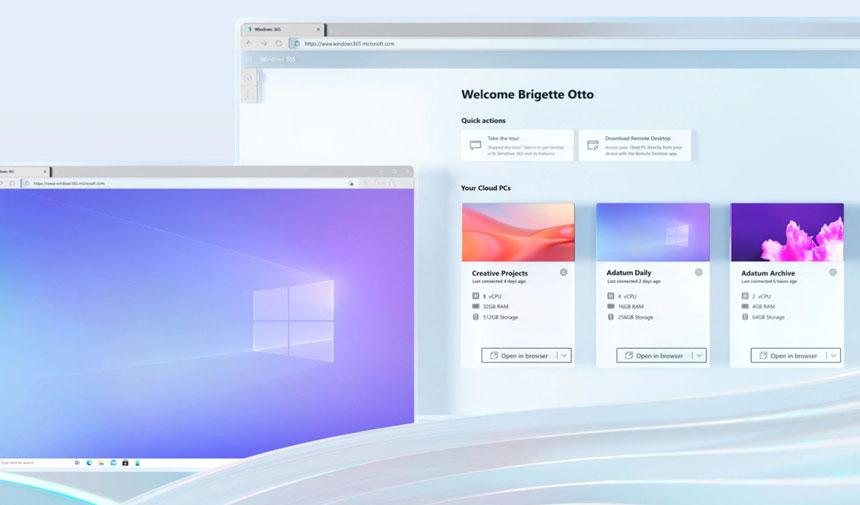 IBL News | New York
Microsoft announced this week the upcoming launch of a cloud PC service called Windows 365.
This Chromebook-like tool will allow users to access Windows 10 from the cloud. It will be available for business users on August 2, 2021.
"This is really just an evolution of existing remote desktop services," said Frederic Lardinois from Techcrunch.
On the other hand, Microsoft already offers Azure Virtual Desktop, which gives businesses the option to let their employees access a Windows PC in the cloud. Windows 365 seems to be far easier to use.
Microsoft's CEO, Satya Nadella, described the product as a "new hybrid personal computing category, called Cloud PC."
He added: "Just like applications were brought to the cloud with SaaS, we are now bringing the operating system to the cloud, providing organizations with greater flexibility and a secure way to empower their workforce to be more productive and connected, regardless of location."