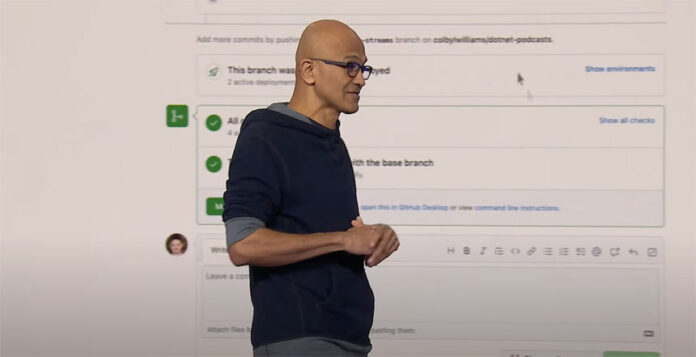 IBL News | New York
During its annual event for developers, and following an extension of its partnership with OpenAI, Microsoft's CEO, Satya Nadella [in the picture above], announced this week new AI developments on its products, including an AI-powered Bing in Windows 11 and Skype, and Copilots in Dynamics 365, Microsoft 365, and Power Platform.
The software giant also unveiled that it's adopting the same plugin standard that OpenAI introduced for ChatGPT — such as OpenTable, Expedia, Instacart, Kayak, Atlassian, Adobe, ServiceNow, Thomson Reuters, and Zillow — enabling interoperability across ChatGPT and Microsoft's 365, Teams, and other copilot offerings.
In addition, ChatGPT Plus will have Bing — which includes citations — as the default search.
During the Microsoft Build conference, the company also introduced Azure Machine Learning prompt flow — for developers to construct prompts — and Microsoft Fabric for analytics.
Microsoft Fabric includes data engineering, data integration, data warehousing, data science, real-time analytics, applied observability, and business intelligence, all connected to a single data repository called OneLake.
It comes with a Copilot, allowing users to create dataflows and data pipelines, generate code and entire functions, build machine learning models, or visualize results.