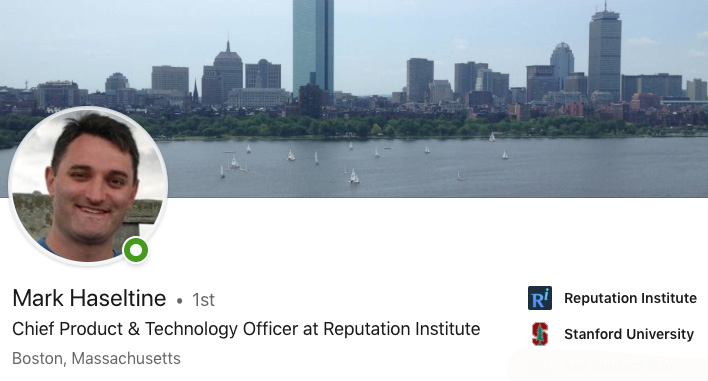 Mark Haseltine, a top executive at edX, announced his departure from this nonprofit organization and joined Reputation Institute as Chief Product and Technology Officer, the same role he performed at edX.
Mr. Haseltine left edX two weeks after the Open edX conference in San Diego, at the end of March.
"I'm so proud of the amazing team we built and what we were able to accomplish together. I will be an enthusiastic supporter from the outside now," he said today on his Linkedin account. He worked on edX for four years in three positions: Chief Product Officer, CTO and President and COO as interim.
In Reputation Institute, Mark Haseltine will help to "guide the company through a significant digital transformation". This organization, a 20-year old company specialized in corporate reputation, announced today the appointment.
"The addition of Mark to our executive team will further accelerate our growth and pioneering culture across our ten global offices through tech-enabled offerings with a focus on becoming predictive and with greater visualization capabilities," said Kylie Wright-Ford, CEO at Reputation Institute.