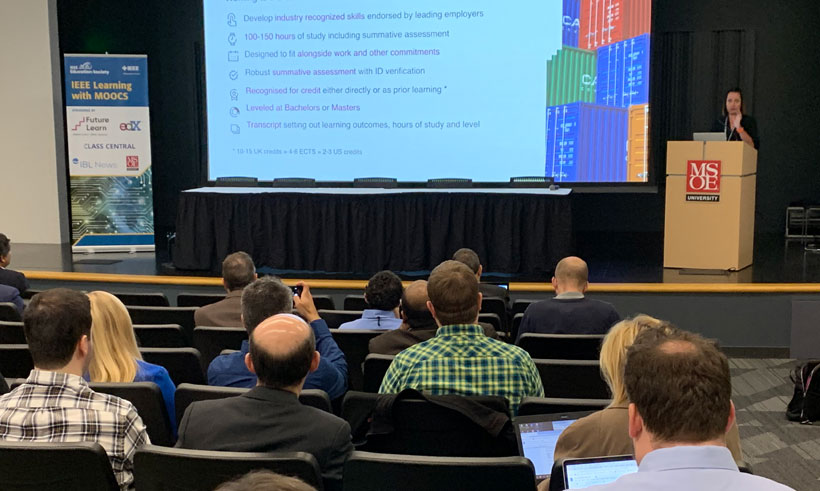 IBL News | New York
What is the role of MOOCs shaping the 4th Industrial Revolution, especially during pandemic times? How learning communities are expanding through MOOCs? What's the impact of Machine Learning and AI on MOOC delivery?
A panel of experts will elaborate on these and other topics on the 2020 7th edition of the LWMOOCs (Learning with MOOCs) Conference that will take place virtually from September 30 to October 2, 2020. The 2020 LWMOOCs conference was initially scheduled to be held face to face in Antigua, Guatemala.
There will be poster sessions, full-length paper presentations, shorter lightning-round presentations, active-learning workshops, and keynote presentations from leading academic and industry professionals.
The list of topics to be discussed include:
The role of MOOCs shaping the 4th Industrial Revolution
Expanding the learner community through MOOCs
Social implications of MOOCs
Assistive and inclusive MOOC techniques
Open content, open licensing, and MOOC delivery
International cooperation in MOOC projects
Using MOOCs in employee training
Scaffolding courses and planning MOOC curricula
Online MOOC degree programs
Learning analytics in MOOC courses
Learning science and educational research models
Learning engineers applying sound science with MOOC platforms
Machine Learning, AI, and MOOC delivery
This year's theme is "The 4th Industrial Revolution: Challenges and Opportunities". Panelists and participants will explore the latest developments in MOOC technologies and practical ways to create and offer MOOCs to a broader audience.
The main two keynotes will be delivered by David Joyner, Executive Director of Online Education & OMSCS, Georgia Tech's College of Computing, and Dan Garcia, Teaching Professor, at UC Berkeley.
David Joyner will elaborate on lessons learned developing an affordable degree program (OMSCS), with over 9,000 enrolled students and 2,000 graduates.
Among the Lighting Speakers will be Anant Agarwal, CEO at edX, Professor Barbara Oakley, the instructor behind the hit Learning how to Learn–who will highlight ways of creating an engaging online course–and Justin Reich, Director, MIT Teaching System Labs.
IBL News, the media branch of IBL Education, will participate as a media partner in the 2020 LWMOOCS VII Conference, along with Class Central.