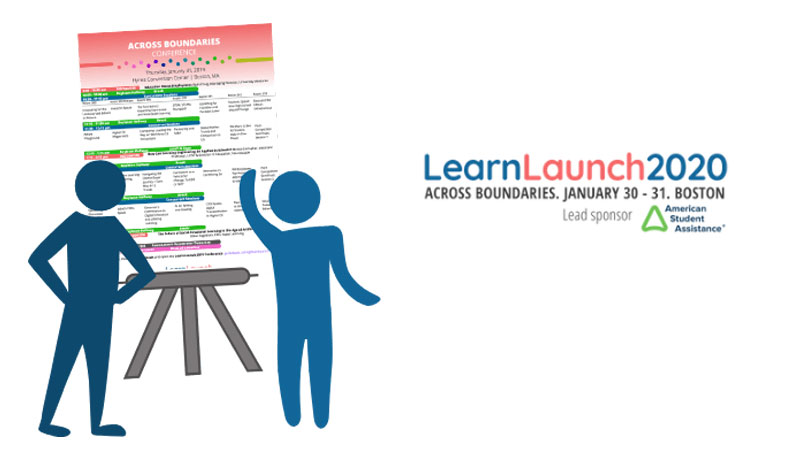 IBL News | New York
One of the first education events in the calendar of this year will be the LearnLaunch Across Boundaries Conference, scheduled in Boston from January 30-31. Education innovators from across the country and the world will gather in this 8th edition, where over 1,500 educators, entrepreneurs, and investors are expected.
This year the conference features a new President and Executive Director, Jane Swift, the former Massachusetts Governor, who joined the organization on July 1. She will be hosting a Future of Work showcase together with the University of Massachusetts President Marty Meehan and Rosalin Acosta, the Massachusetts Secretary of Labor and Workforce Development, on day two of the conference.
At Across Boundaries, thought leaders will examine this year's issues such as Artificial Intelligence, workforce development, technology, gaming and financial assistance during the conference, which its focus is on "Creating the Future of Learning."
On Thursday, January 30, a keynote panel comprised of Michael Hansen—the CEO of Cengage, Frank Britt—the CEO of Penn Foster, and Jamie Candee—the CEO of Edmentum, will explore the influence of technology on learning and the future workforce. The conversation will be moderated by John J-H Kim of Harvard Business School.
Other highlights for Day 1 include keynote speeches by Dr. Parminder K. Jasaal of the Institute for the Future, and Scott Pulsipher of Western Governors University. Jassal will bring the audience through an interactive exercise in the year 2030 as they explore how the intersection of work and learning will impact the innovation of education.
On Friday, January 31, Kaya Henderson of Teach for All, will discuss access to education, along with the lessons we are learning from Washington, D.C.  Tom Vander Ark, the CEO of Getting Smart, and a leading strategist in U.S. education, will lead the final keynote, hosted by Jean Eddy of the American Student Assistance.