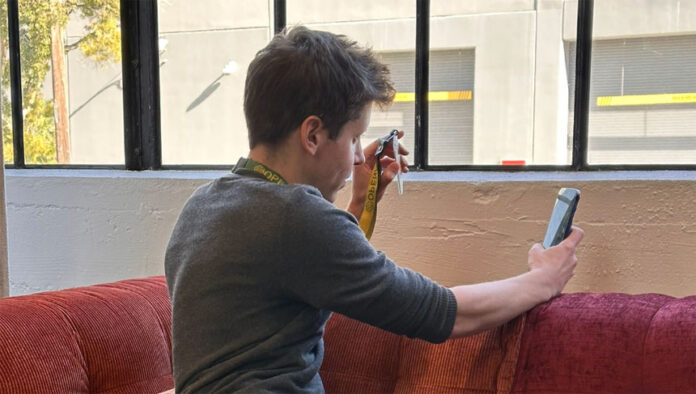 IBL News | New York
Talks at OpenAI to reinstate Sam Altman, led by Microsoft's CEO, Satya Nadella, continued on Sunday afternoon.
Sam Altman, CEO at OpenAI, spent the weekend waging a pressure campaign on the start-up's four-person board of directors who ousted him on Friday afternoon, according to The New York Times. In his countertop to retake control, Altman obtained a groundswell of support from investors, employees and OpenAI executives.
He himself entered with a guest badge on Sunday at the company headquarters to negotiate his future. He posted on X: "first and last time i ever wear one of these."
Altman proposed a series of high-profile tech executives to potentially helm a new board that would be more aligned to his business vision. Over the weekend, Sam Altman made clear to his allies that if he does return, he wants a new board and governance structure.
Names floated included Bret Taylor, the former co-chief executive of Salesforce, Brian Chesky, the chief executive of Airbnb, Laurene Powell Jobs, founder and president of Emerson Collective, and Sheryl Sandberg, the former chief operating officer of Meta.
If he doesn't return, Altman is considering starting his own venture, potentially with talent from OpenAI, according to The Wall Street Journal.
Bloomberg News also reported some of the details of the discussions.
Two days after the board fired Altman, different explanations persisted for the initial firing.
People close to him said the ouster had more to do with disputes around the safety of the company's artificial-intelligence efforts and a power struggle with one co-founder and board member, Ilya Sutskever.
first and last time i ever wear one of these pic.twitter.com/u3iKwyWj0a

— Sam Altman (@sama) November 19, 2023