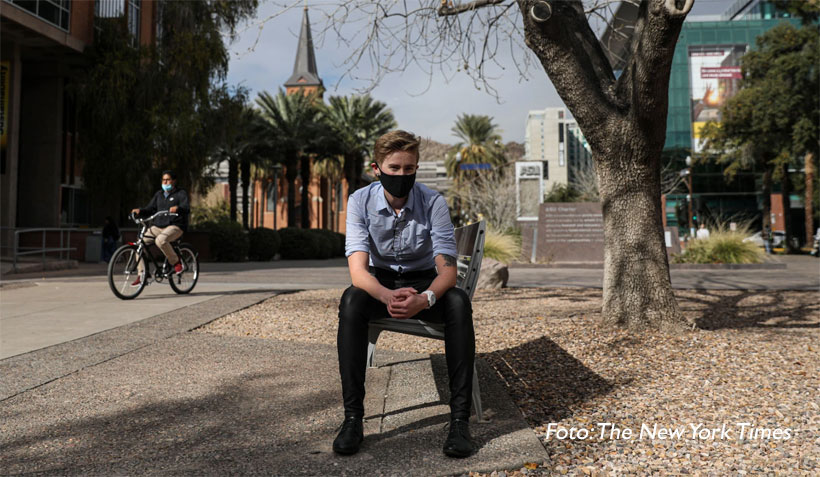 IBL News | New York
The Coronavirus travel ban will impact greatly on international education, said NAFSA Association of International Educators.
"What is clear is that this public health crisis and any future response will have wide-reaching and dramatic effects on international education immediately and in the long-term,"  said Dr. Esther D. Brimmer, CEO at NAFSA in a statement.
This organization, with 10,000 members, has created a specific website titled "Coronavirus Critical Resources" to follow the 2019 novel coronavirus rise.
On Friday, at the White House press briefing on the coronavirus, Secretary of Health and Human Services Alex Azar declared a public health emergency in the United States.
He announced that U.S. citizens returning from Hubei province will be subject to up to a 14-day quarantine. All foreign nationals, except those that are immediate family members of U.S. citizens and permanent residents, who have traveled in China within the last 14 days, will be denied entry into the country. The temporary measures take effect this Sunday, February 2, at 5 p.m. EST.
Also on January 31, 2020, President Trump signed a separate Presidential Proclamation regarding the travel ban.
On Thursday, the U.S. Department of State upgraded its warning against travel to China to the highest level, advising Americans not to travel there due to a novel coronavirus first identified in Wuhan, China.
Also on Thursday the World Health Organization declared the coronavirus outbreak a global public health emergency.
Many colleges announced cancellations of their China programs earlier in the week after the Centers for Disease Control (CDC) advised against all nonessential travel to China.
Following the CDC warning, several American universities – ASU, Duke, Northwestern and Texas A&M Universities and the University of Michigan, among others – are suspending travel to China.
On Monday, Bloomberg reported that China's National Educational Examinations Authority canceled February test dates for the IELTS, TOEFL, GRE and GMAT, potentially disrupting some prospective students' plans to study in the United States.
• IBL News: Anxiety in classes and dorms: Over 25,000 ASU Students Demand to Cancel Classes Due to a Coronavirus Case on Campus