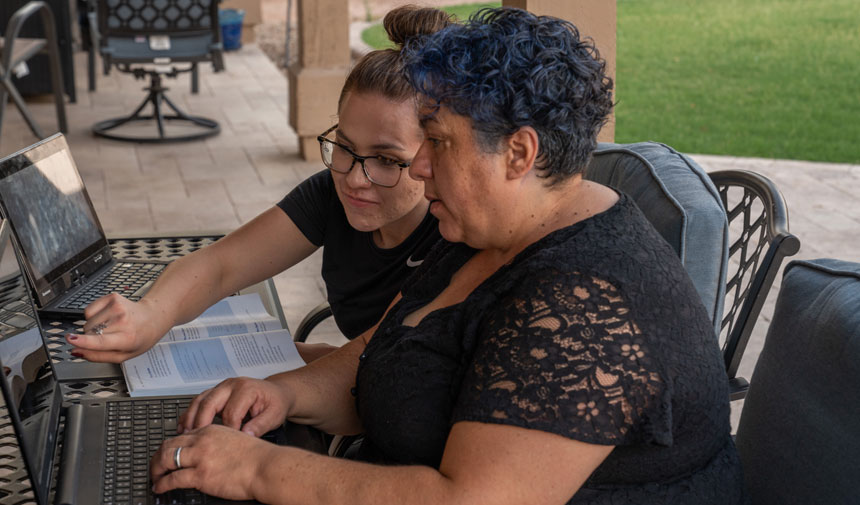 IBL News | New York
Intel (Nasdaq: INTC) announced an expansion of its AI for Workforce Program to 18 community colleges across 11 U.S. states, with a total of 800,000 students. The company plans to expand to 50 more community and vocational colleges in 2022.
Learners who complete the program will receive a certificate or an associate degree in artificial intelligence (AI).
"The next-generation workforce will need skills and training in AI to develop solutions to the world's greatest challenges, and community colleges play a huge role in unleashing innovative thinking," said Pat Gelsinger, CEO at Intel. "AI is one of the superpowers fueling innovation, economic growth, job creation, and advancements across every aspect of society."
With technical support from Dell Technologies, the Intel AI for Workforce Program includes courses on data collection, computer vision, AI model training, coding, the societal impacts, and ethics of AI technology.
To date, over 80 community college professors have received professional development from Intel and have been certified as Intel AI trainers.
Started in 2020 as a collaboration between Intel and a community college in Maricopa County, Arizona, the program has the following participating schools: Antelope Valley College in Lancaster, California; Central New Mexico Community College in Albuquerque; College of Southern Nevada in North Las Vegas; County College of Morris in Randolph, New Jersey; Maricopa Community College in Maricopa County, Arizona; Folsom Lake College in Folsom, California; Foothills-DeAnza in Los Altos, California; Gateway Technical College in Kenosha, Wisconsin; Houston Community College; Ivy Tech Community College in Lake County, Indiana; Lonestar Community College in The Woodlands, Texas; Middlesex College in Edison, New Jersey; Montgomery County Community College in Blue Bell, Pennsylvania; Morris County Vocational School in Denville, New Jersey; Ocean County College in Toms River, New Jersey; Santa Ana College in Santa Ana, California; Umpqua Community College in Roseburg, Oregon; and Lansing Community College in Lansing, Michigan.