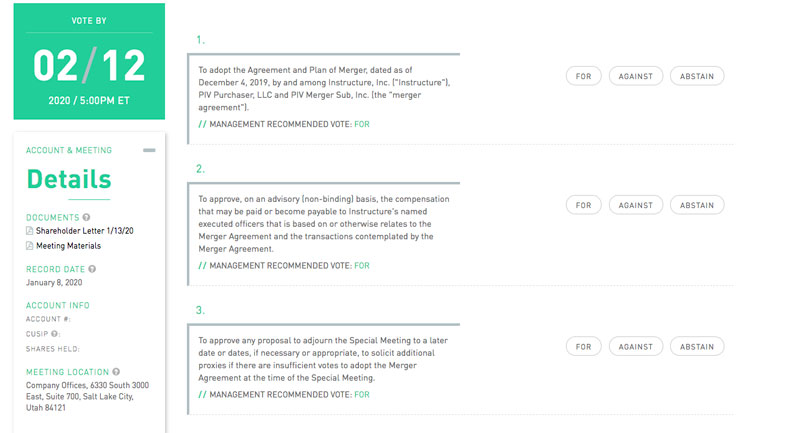 IBL News | New York
Instructure (NYSE: INST) quietly continues reducing its spending on marketing, software, travel, and office space, before the planned acquisition of Thoma Bravo will take effect on February 14.
However, Instructure doesn't plan on any additional layoffs following the closure of the transaction, sources told IBL News.
Last week, Instructure, home of Canvas LMS, went through a restructuring process which resulted in 100 full-time employees losing their jobs. They were primarily working on the money-losing Bridge corporate platform.
Despite the fact that private equity firms usually lay off lots of people, Thoma Bravo, the new expected owner, has promised that it won't reduce Instructure's staff on the new path to profitability.
The company's path forward –reflected in the agreement and plan of the merging of December 4, 2019– will be voted by shareholders on February 13, during a special meeting at Salt Lake City headquarters.
If the sale is approved and completed, shareholders will receive $47.60 in cash per share. (See above the three questions the stockholders will vote).
According to a presentation filed with the SEC, Instructure expects to see 17% year-over year-organic growth in 2020. This is followed by predictions of 15% growth for 2021, 12% in 2022, and 10% in 2023.
Resources: