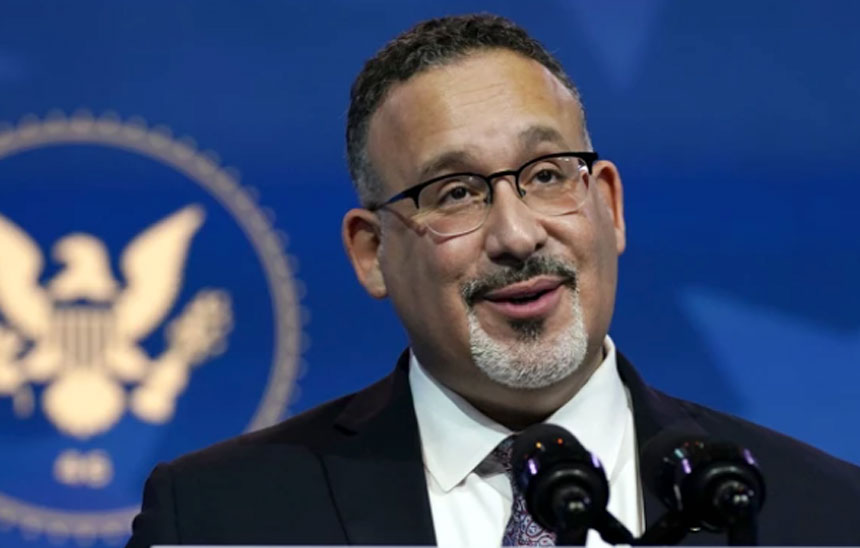 IBL News | New York
The U.S. House of Representatives on Friday passed congressional Democrats' sweeping $1.85 trillion climate and social spending bill by a vote of 220 to 213. No Republicans voted for the legislation, dubbed as the Build Back Better Act (BBB). Representative Jared Golden of Maine was the only Democrat to vote against it.
The legislation now heads to the Senate, where it's expected to undergo changes. Senate Majority Leader Chuck Schumer, a Democrat from New York, said the chamber "will act as quickly as possible."
In addition to a large investment in clean energy on tax credits, the BBB legislation includes substantial funding to universal pre-K, provides child care subsidies covering 20 million children, and extends an expanded child tax credit for one more year.
It also includes billions of dollars in new investments for higher ed:
• $550 increase to the maximum Pell Grant,
• $2.35 billion for Black, Tribal, and Hispanic universities,
• $500 million for college completion and retention grants,
• $20 billion for workforce development.
U.S. Secretary of Education Miguel Cardona [in the picture above] said in a statement that the passed act will be "transformative."
He added:
— "Free universal pre-K and dramatically improved access to child care, so all our children can start their learning journeys from the same starting line."
— "Increased resources for HBCUs, Tribal Colleges, Hispanic Serving Institutions and other institutions that unlock opportunities for students of color and unleash their potential in our communities."
— "Expanded access to affordable college with increased Pell grants for anyone who dreams of getting a degree."
— "A stronger workforce pipeline with workforce development resources, for better pathways to the middle class."