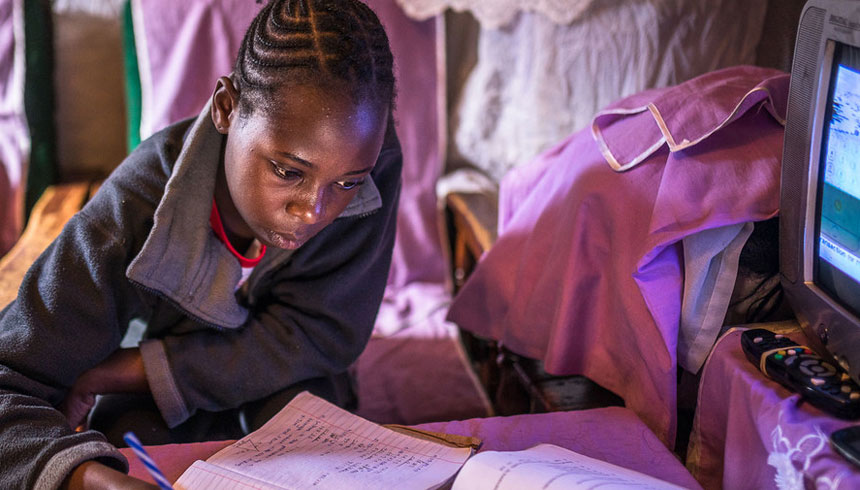 IBL News | New York
Over 200 million children in 31 countries do not have the resources to learn via online education during school closures. A study by UN Children's Fund, UNICEF, revealed this data last month.
"We aren't making enough progress to ensure the next time students are forced out of the classroom, they have better options," said Henrietta Fore, the UNICEF Executive Director.
The report measures countries' readiness to provide remote learning when in-person education is disrupted while examining the limitations of remote learning and inequalities in access.
Benin, Burundi, Côte d'Ivoire, Congo, Ethiopia, Madagascar, Malawi, Niger, and Togo, are among the countries with the most significant need for educational improvement.
Meanwhile, Argentina, Barbados, Jamaica, and the Philippines have the highest level of readiness.
The key seems to be, according to United Nations officials, to leverage the tech power. And while there is no replacement for in-person learning, schools with "robust" remote learning systems can provide a degree of education.
Through the Reimagine Education initiative, UNICEF and partners have set the goal of reaching 3.5 billion children and young people by 2030, providing them equal access to quality digital learning.
.
Every child must be able to continue learning during emergency school closures.

Yet, at least 200 million students live in countries unprepared to deliver remote learning, leaving many without any form of education. https://t.co/3q3RqdVefD

— UNICEF (@UNICEF) October 28, 2021