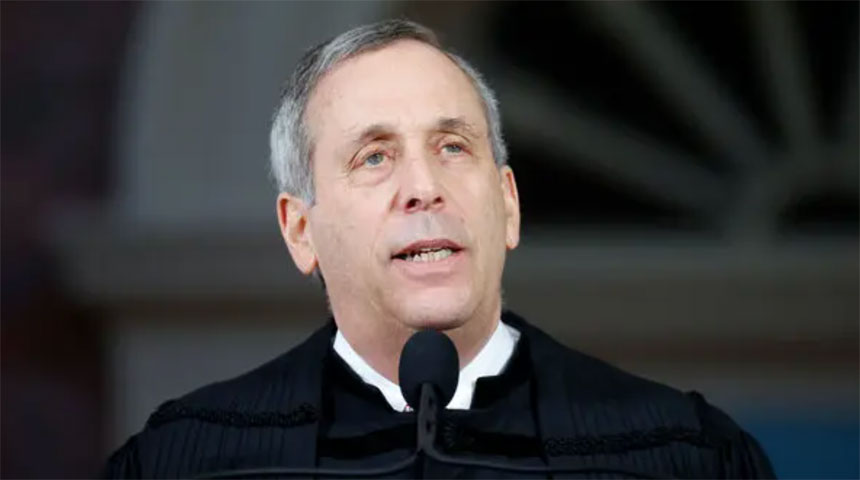 IBL News | New York
Lawrence S. Bacow announced yesterday that he will step down as Harvard University's president in June 2023.
During his tenure, Bacow, a lifelong academic, fought a COVID infection himself, steered the institution through the pandemic, and dealt with an attack on its admission policies, one that will face a Supreme Court test later this year.
This spring, Harvard University committed $100 million to make amends for its historical ties to slavery. "Enslaved people worked on our campus supporting our students, faculty, and staff, including several Harvard presidents," he wrote.
"There is never a good time to leave a job like this one, but now seems right to me," he said in a statement. "Adele [his wife] and I are looking forward to spending more time with my children and grandchildren."
His five-year tenure as Harvard president is brief compared to that of his predecessor, Drew Gilpin Faust, who served 12 years.
Bacow spent over fifty years studying, teaching at, and presiding over three major universities in the Boston area, including seven previous years as a member of the Harvard Corporation, the university's governing organization.
Before being appointed Harvard's president, Bacow spent ten years as president of Tufts University in Medford, Massachusetts, and 24 years as a faculty member and administrator at MIT.
Son of immigrants who escaped Nazi persecution, he attended college at MIT and then earned three degrees from Harvard, including a Ph.D. in public policy.