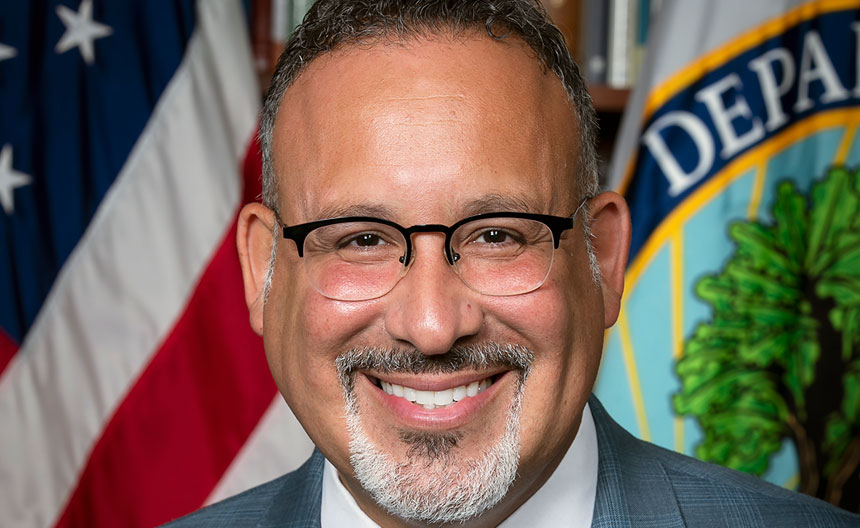 IBL News | New York
U.S. Education Secretary Miguel Cardona said yesterday in a hearing on Capitol Hill that those calling for arming teachers in schools are showing a lack of respect for the profession.
"I think it's a further reflection of the lack of respect that this profession has, and I would stand against that," he stated.
In response to a question from Sen. Brian Schatz, D-Hawaii, during the Senate Appropriations Committee, Cardona stated: "To think that arming our teachers and now having them be responsible for discharging a firearm in our schools, it's just ludicrous to think about."
This comment comes after 19 children and two adults were killed in a mass shooting at a Uvalde, Texas, elementary school last month. The attack was one of several shootings recently, including one in Buffalo, Tulsa, and Philadelphia.
Some Republicans are calling for school security enhancements by arming teachers and administrators.