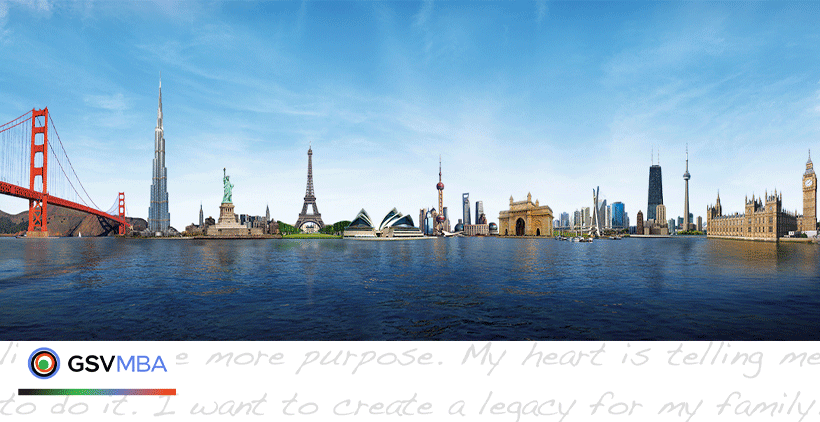 IBL News | New York
GSV (Global Silicon Valley) investor announced this week the creation of an Online MBA Program in Entrepreneurship, in partnership with Belhaven University.
It will be a 10-course degree, with classes offered in seven-week segments. Students will have access to entrepreneurs and business leaders and will be able to test models and strategies learned in the classroom by creating a company, launching a real business, and pitching their venture in front of investors.
Studies show that 80% of high school students and 65% of college students want to start their own business or work for a startup.
"The GSV MBA is designed to fuel entrepreneurs with the knowledge, attitude, resources, and connectivity to not only survive but thrive throughout their startup's evolution," explained the creators of the degree program. "The 10-course curriculum has been developed by highly experienced investors and entrepreneurs from GSV and its network of startups, investors, educators, advisors, and other leaders throughout the Innovation Economy."
The first GSV MBA class is now forming for the summer.
"The GSV MBA compliments GSV Ventures, which invests in leading early and growth-stage digital education companies and the ASU GSV Summit," Michael Moe, Founder, and CEO at GSV explained in a statement released this week.
"The front-edge entrepreneurial experience of Michael Moe and GSV has blended with the academic innovation of Belhaven University to create a degree option that makes it one-of-a-kind," said Belhaven University President, Dr. Roger Parrott.
GSV has invested in companies such as Facebook, Twitter, Dropbox, Snap, Lyft, and Spotify. Michael Moe has started and led businesses including GSV Asset Management, ThinkEquity, the ASU GSV Summit, GSVlabs, BizEquity, and EMG. Moe is also the author of two books, "Finding the Next Starbucks" and "The Global Silicon Valley Handbook." Belhaven University serves 5,000 students and stands among Christian colleges and universities.