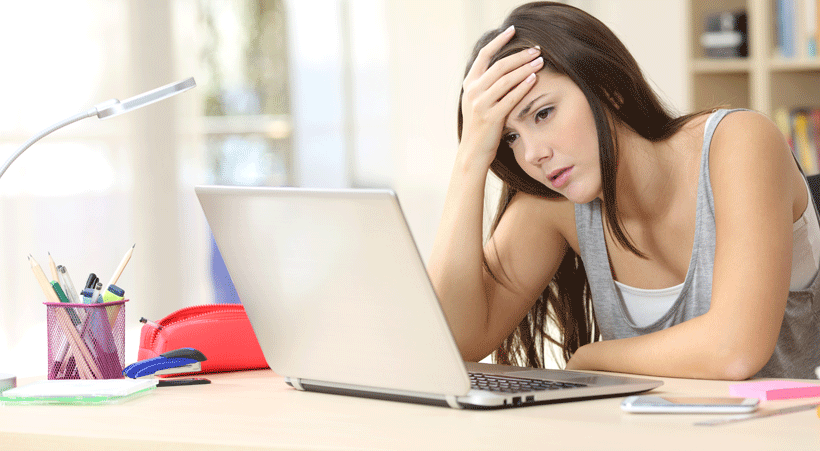 IBL News | New York
The College Board started yesterday a PR campaign through social media to counter a number of students' frustration after they were unable to successfully submit their AP exam results.
On Wednesday, on the third day of the Advanced Placement (AP) first-ever remote test administration, the College Board attributed the glitches and server crashes to "outdated browsers" used by only 1% of students.
While more than 99% of students successfully submitted their AP Exam responses yesterday, some who didn't told us they had trouble cutting and pasting their responses. We took a closer look and found that outdated browsers were a primary cause of these challenges.

— The College Board (@CollegeBoard) May 13, 2020
Use this new page to avoid and troubleshoot technical issues during your AP Exam. https://t.co/8iRbCtl12h pic.twitter.com/vlCtQfswqB

— The College Board (@CollegeBoard) May 14, 2020
Yesterday, The College Board's response was based on encouraging learners to try first a new exam demo.
Before their AP exams, AP students should be sure to:
1️⃣ Try the exam demo
2️⃣ Complete the exam day checklist
3️⃣ Confirm their email address
4️⃣ Locate their e-ticket
5️⃣ Check in 30 min earlyhttps://t.co/rE7Xgn9dae pic.twitter.com/HdU5Lfgu9g

— The College Board (@CollegeBoard) May 8, 2020
Answers to those tweets showed the complaints of learners, requesting the cancellation of the test.
An online petition signed by over 6,000 students demanding the College Board "not to miss this chance to turn this difficult situation around by handling it with fairness and grace."
The College Board insisted on a press release on late Wednesday by stating that "more than 456,000 students took exams that day and that, again, "less than 1 percent [were] unable to submit their responses."
FairTest.org, the National Center for Fair & Open Testing reported receiving dozens of complaints about problems with the AP tests, which will continue for 10 more days, according to Inside Higher Ed.
@CollegeBoard hey what's up? this happened to BOTH of my exams today. it went smoothly yesterday and during the demo i took today. am i going to have to retake the exam now because of a collegeboard issue?? i even took a video of me SMASHING the submit button and it not working pic.twitter.com/VYYmGSBibH

— Savannah M (@savannahemoorre) May 14, 2020
Also, edSurge.com reflected on a story yesterday this flood of criticism.