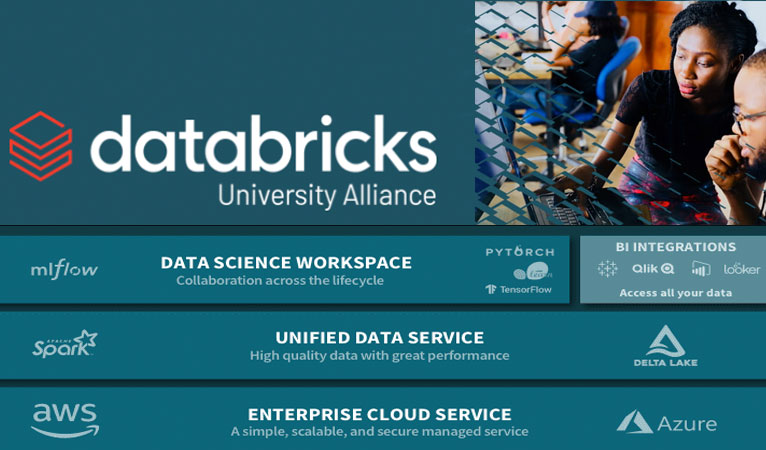 IBL News | New York
Databricks, a San Francisco-based company known for creating open-source Apache Spark, announced this week a free global program to help college students improve their skills in data science and machine learning.
The program, called Databricks University Alliance,  offers students access to tutorials, content, and training material on open-source tools, including Apache Spark, Delta Lake, and MLflow–the company reported in a blog post.
"Our goal with this program is to continue to help build the capacity of qualified and prepared data scientists, engineers, and analysts who can work with industry-scale data sets on public cloud environments," said Matei Zaharia, Chief Technologist at Databricks and Assistant Professor of Computer Science at Stanford University.
Databricks University Alliance has partnerships with Microsoft Azure and AWS.