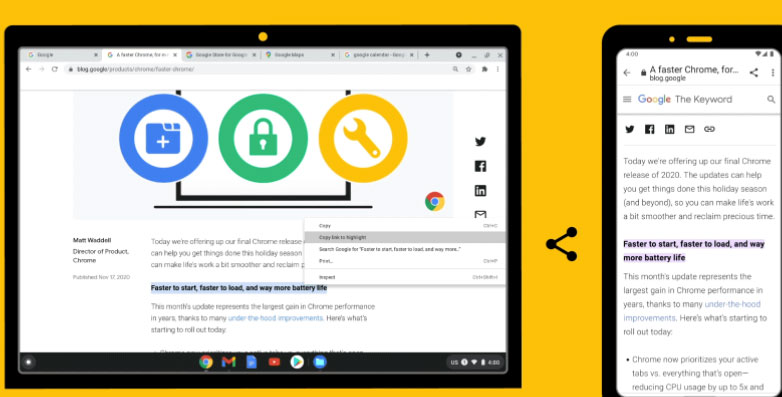 IBL News | New York
Google announced this month new features for its Chrome browser intended to boost productivity.
As of March 2021, Chrome was the most used browser (64%), followed by Safari (19%) and Edge (3.74%).
"Copy link to highlight". It allows you to highlight a URL for the selected text you want to share, right-clicking and sending the link. This feature is rolling out now to desktop and Android and is coming soon for iOS.
New PDF presentation mode, removal of the on-screen distractions (toolbars, address bar, tabs), and more features (document properties, two-page view). An updated top toolbar, which puts the most important PDF actions (zoom, jump to page, save, print) within a single click. These features are rolling out now.
Mute notifications when presenting.
Performance improvement with decreased Chrome CPU usage, and therefore more battery life, less fan noise, and less heat.
Tab freezing for collapsed groups. This feature is coming soon to beta.