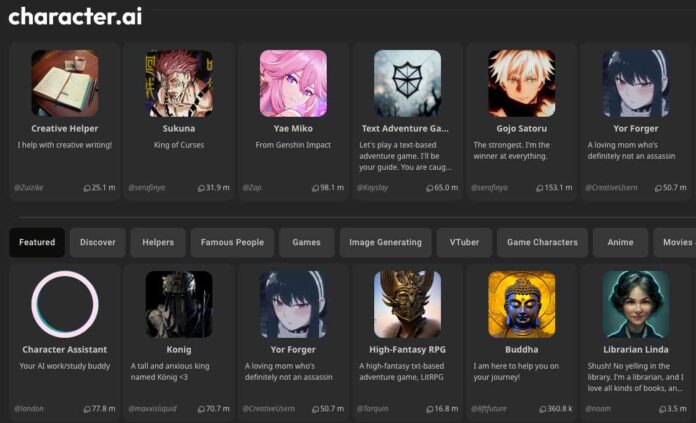 IBL News | New York
Alphabet's Google is in talks to invest hundreds of millions of dollars in Character.ai, the fast-growing chatbot that is in need of capital to keep up with user demand.
The investment could be structured as convertible notes, Reuters reported.
The company is also in talks to raise equity funding from venture capitalists and achieve a valuation of over $5 billion. In March, it raised $150 million in a funding round led by Andreessen Horowitz at a $1 billion valuation.
Founded by former Google employees Noam Shazeer and Daniel De Freitas, Character.ai is currently using Google's cloud services and Tensor Processing Units (TPUs) to train its models.
Character.ai allows people to create their own AI assistants while engaging with virtual versions of celebrities or anime characters in a fun experience.
Google has been investing in AI startups, including $2 billion for Anthropic in the form of convertible notes, on top of its earlier equity investment. Anthropic uses Google Cloud and TPUs.
.