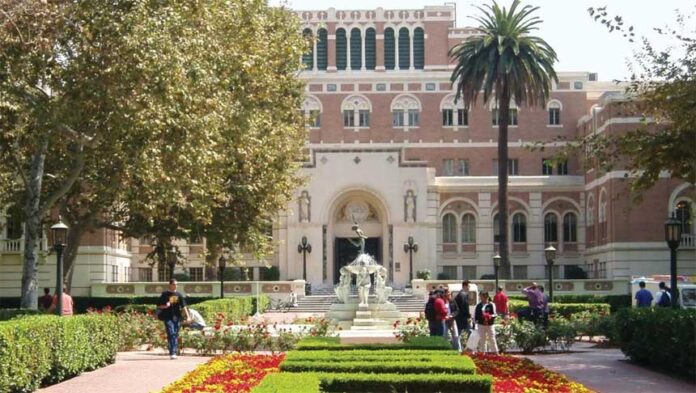 IBL News | New York

Online program management (OPM) company 2U won't provide services for the University of Southern California's (USC) online degree programs from the USC Rossier School of Education, USC Suzanne Dworak-Peck School of Social Work, and the USC Iovine and Young Academy, after fifteen years of collaboration.
"After much thoughtful consideration, 2U and USC have mutually agreed to conclude our relationship," announced 2U/edX last week in a joint release.

Over the next 15 months, 2U and USC said they will work together to transfer the delivery and administration of these programs to the university. 
2U will continue to work with USC on its hybrid online clinical program in physical therapy, according to the announcement.

USC will pay nearly $26 million to 2U to extract itself from the arrangement, Inside of Higher Ed wrote. Dhawal Shah, CEO and Founder of ClassCentral.com, reported that "as part of this agreement, USC will pay 2U a $40 million break fee." 
The announcement comes as USC faces lawsuits over some of its offerings. Graduates of USC's online master's in social work sued the university earlier this year, alleging that it presented the program as on par with the on-campus version even though "substantial aspects" were outsourced to 2U.
The Wall Street Journal's 2021 article about USC's social work program became a flashpoint for the Biden administration and congressional Democrats; it was titled "USC Pushed a $115,000 Online Degree. Graduates Got Low Salaries, Huge Debts."
Also in 2021, the Los Angeles Times criticized the program's recruitment tactics in an op-ed titled "USC tarnishes its reputation again, this time with for-profit recruitment tactics."
According to the Wall Street Journal, USC paid 2U approximately $398 million from 2013 to 2020.
Last week, Chip Paucek, CEO at 2U, explained to investors that "The market for degree programs has changed over the years and some programs have become more difficult to run due to their pricing or other factors."

Also last week, 2U announced that it would add 50 new programs with six institutions using its flex degree approach, which gives institutions more flexibility in which 2U services they use and changes the agreements' pricing accordingly.
The average price of flex degree programs is $40,000, about 50 percent less than our full-model degree programs.
"We anticipate these new degrees will generate $120 million in revenue at their steady state, effectively replacing the revenue from the degrees phased out through our portfolio management strategy," said Chip Paucek.
Dhawal Shah analyzed the trajectory and latest results of 2U, valued below $100 million and with a debt of $883.1 million, and said that 2U has taken over Pearson's OPM portfolio.