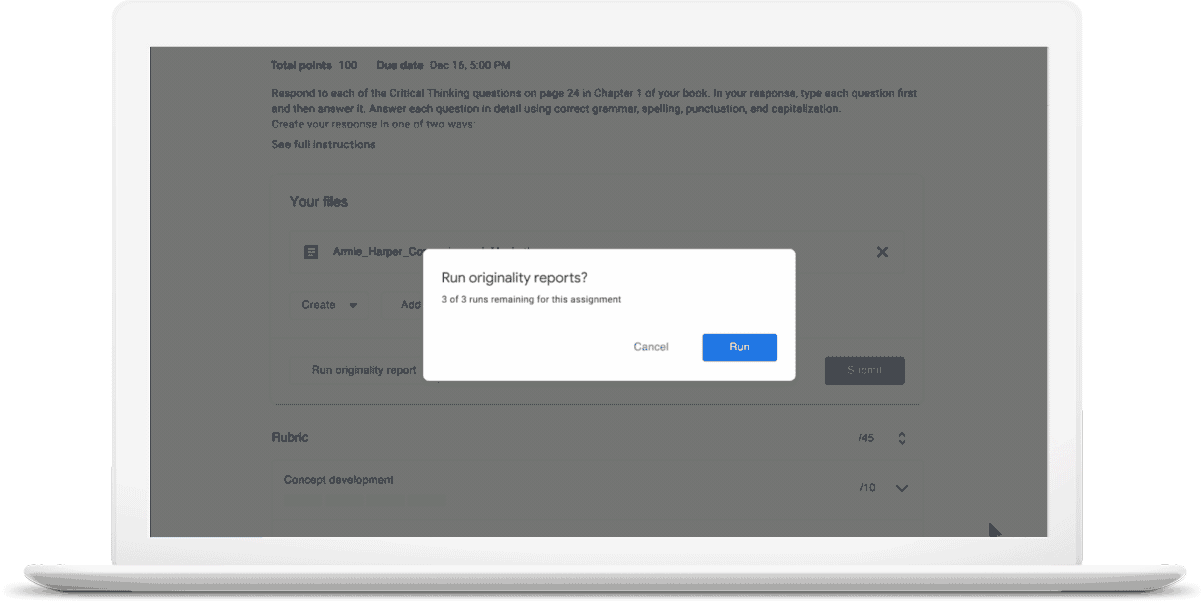 IBL News | New York
Google unveiled a new functionality on its educational platform, Google Classroom and Assignments, enabling educators to detect plagiarism in students' work.
The tool, called "Originality reports," will be publicly available later in 2019, but until then it remains in beta mode.
"Originality reports compare student work against hundreds of billions of web pages and tens of millions of books," explained Google. "The reports highlight missing citations, ineffective paraphrasing, or unintended plagiarism due to high similarity and link to the external source."
Students will be able to run Originality reports up to three times before submitting, allowing them to identify and address citation errors.
Google promised that scanned work won't be retained by its organization. It announced that it plans to add an option for schools to have a private repository of student submissions, so instructors can see peer-to-peer matches.
Google's Turnitin-style plagiarism detection tool has been in high demand by G Suite for clients in the educational field.
Originality reports will be free for up to three assignments in each course using Google's tools. Beyond that, an upgrade is needed for a G Suite Enterprise for Education account, which currently starts at $4 per month per instructor.