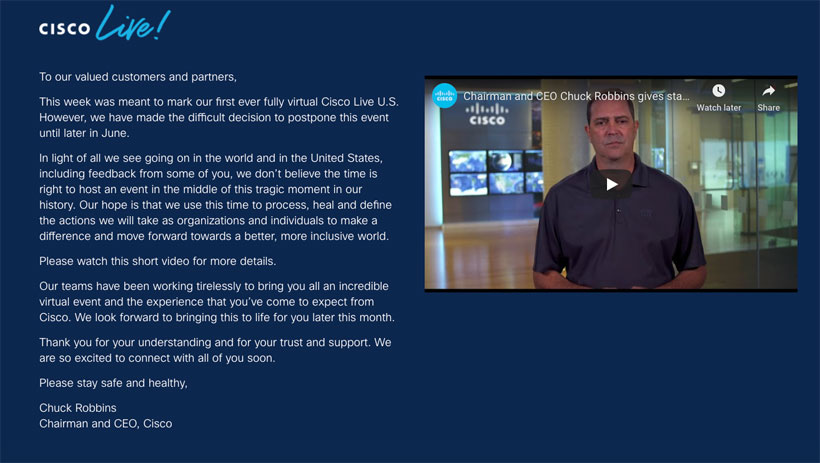 IBL News | New York
Sony, Activision, Electronic Arts, Google, Cisco, and other high-profile companies announced today Tuesday their decision to postpone launch events until later in June, due to the civil unrest in the U.S. after the violent death of George Floyd–a 46-year-old black man who died in police custody a week ago when a white police officer knelt on his neck.
Sony had set to unveil some of the games in development for its forthcoming PlayStation 5 on Thursday. In a statement, the company said, "we do not feel that right now is a time for celebration", adding it wanted "more important voices to be heard".
Hours later, Activision delayed the release of the new Call of Duty content. The firm said "now is not the time" to launch new seasons for its online battle-royale first-person shooter Modern Warfare.
Other technology firms have also canceled planned launch events.
Game publisher Electronic Arts postponed its reveal event for its latest sports title, Madden NFL 21, issuing a statement saying "we stand with our African American / Black community… we'll find another time to talk football with you".
Google had planned to show off new features of the Android operating system on Wednesday, as well as release a version for testers. On the Android Developer website, Google issued a similar statement saying: "Now is not the time to celebrate."
Airbnb pulled a planned video message from its chief executive about the future of travel.
The telecom firm Cisco canceled a two-day virtual conference hours before it was due to begin, and urged its followers to "use this moment to reflect and make progress towards a better, more inclusive world."  The Cisco Live conference was postponed until later in June.
"We don't believe the time is right to host an event in the middle of this tragic moment in our history," said its CEO in a video statement.