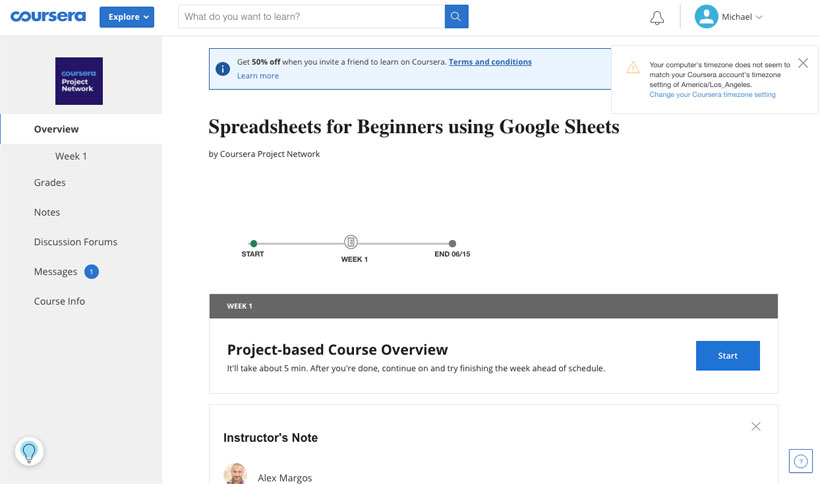 IBL News | New York
Coursera announced the launch of Guided Projects, a feature to gain job-relevant skills in less than two hours, with step-by-step guidance from an instructor.
The educational portal now has over 150 Guides Projects, and it will release "hundreds more" by the end of the year.
Examples include curated collections that focus on learning specific data science, business, or computer science skills, such as:
Coursera described the learning experience of Guided Project this way:
"First, you'll read an overview of the project structure, get introduced to your instructor, and see your learning objectives. You'll then be prompted to open a tool called Rhyme to work on the project. Rhyme is a hands-on learning platform that provides a unique, side-by-side learning interface where you complete each step in a virtual workspace as you watch video instructions from your instructor on the other side of the screen. After you complete the project, you'll return to your course homepage and take a quiz to check what you've learned. When you pass the quiz, you complete the Guided Project and earn a shareable certificate that showcases what you've learned."
Namit Yadav, General Manager at Rhyme Softworks–an online platform for hands-on projects acquired by Coursera last summer–wrote in a blog-post: "We'll continue to add opportunities like these—both within courses and as standalone offerings—as well as explore new ways for you to learn skills through interactive formats."
From now until June 12, 2020, Coursera offers a free trial of a Guided Project.