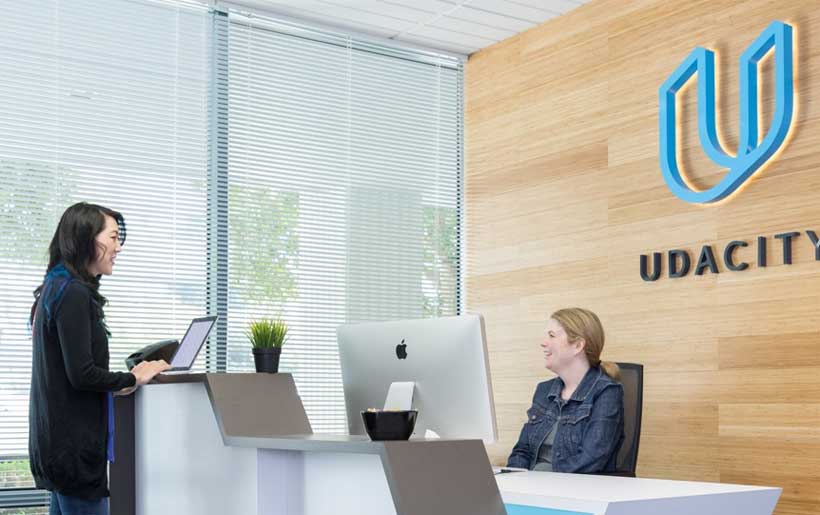 IBL News | New York
Udacity for Enterprise announced on Friday that it expanded its customer roster to include Airbus, Audi, Bertelsmann, Mars Inc, Mazda, and Turkcell.
"We achieved more than 150 percent enterprise growth in worldwide bookings, driven by more than 20 new Fortune 500 enterprise customers and record customer retention rates," Alex Varel, VP of Enterprise Sales, Udacity, said in a statement.
"This success comes on the heels of a banner year in 2018, when the business also grew by 100 percent," he added without providing further data.
Udacity highlighted the case of a customer with 30 engineers who transitioned into artificial intelligence experts in just three months.
More than 60% of new customers enrolled their employees in Udacity's Schools of Data Science and Artificial Intelligence Nanodegree programs.
Coursera: $705 Million in Cash 
Similar to Udacity's corporate unit, Coursera for Business and edX for Business divisions are reporting a significant increase in revenue by providing courses and programs through their self-serve platforms to upskill employees.
In the case of Coursera, its CEO Jeff Maggioncalda disclosed during an audio interview this week that his company grew more than 50% in the revenue line in 2018. He also said that after the recent rounds of funding the company has "considerable cash resources, $705 million." As a result, Coursera's IPO can wait.