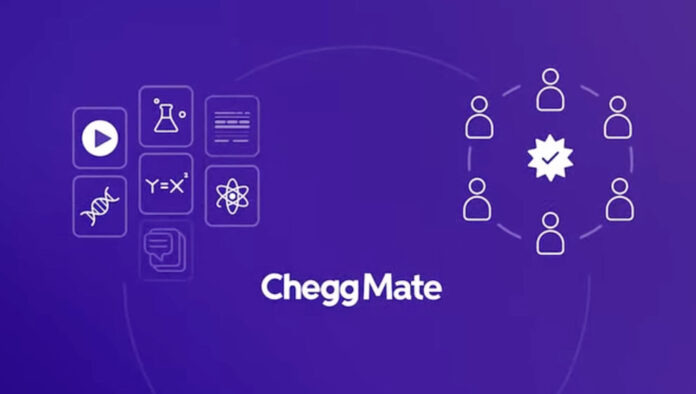 IBL News | New York
EdTech publicly traded companies like Chegg and Duolingo, which have lost a significant portion of their value, are now asserting that AI is a friend rather than a foe, despite investors' warnings, according to a report issued by the Financial Times yesterday.
However, some students, uninspired by textbooks, such as 17-year-old Australian Justin, have started using ChatGPT as their own private tutor. This student posted his prompts and tactics on GitHub under the name "Mr. Ranedeer, AI tutor," and it has been bookmarked 5,800 times.
This example highlights how cheap generative AI might disrupt traditional learning and education, posing a real threat to EdTech businesses that offer online tutoring and exam practice.
Online homework help platforms, like Chegg and others in the sector, including Pearson have dramatically dropped in the last weeks after their managers admitted ChatGPT hurt their bottom line.
Chegg's AI "Cheggmate" app, which offered personalized learning using AI, did not prevent it from being hammered by markets.
"Chat GPT will certainly put pressure on purely content-driven learning platforms," Rhys Spence, head of research at EdTech venture capital investor Brighteye Ventures, said to the Financial Times.
However, Doulingo's CEO, Luis von Ahn, stated that generative AI has the potential to make their services more attractive. "Duolingo's purpose has always been to make widely available AI platforms as good as a human teacher," he added while assuring that paid subscribers to its AI-powered App increased to 4.8 million at the end of the first quarter this year.
Online tutoring Nerdy's CEO Chuck Cohn said that "there are skills only humans can still offer." "In theory, every bit of knowledge or skill you could ever need is available already in YouTube or a book in the library, and people don't always use it," he explained. "They require structured coaching to stick with learning."
Meanwhile, Nvidia hit almost a $1 trillion market cap this Tuesday after another 3% increase in its stock's value.
The chipmaker's shares rocketed last week after it posted quarterly earnings that significantly beat consensus estimates. The expected sales were 50% higher than consensus estimates of $7.15 billion.
Significantly, Nvidia forecast $11 billion in sales for the second quarter of fiscal 2024 alone.
Nvidia's GPUs are critical to generative AI platforms like OpenAI's ChatGPT and Google's Bard.
It's been a banner year for chipmakers, driven, in part, by the AI frenzy and the possibility of slowing Federal Reserve rate hikes. Alongside Nvidia, Alphabet, Meta, and Microsoft were also buoyed in last week's trading.