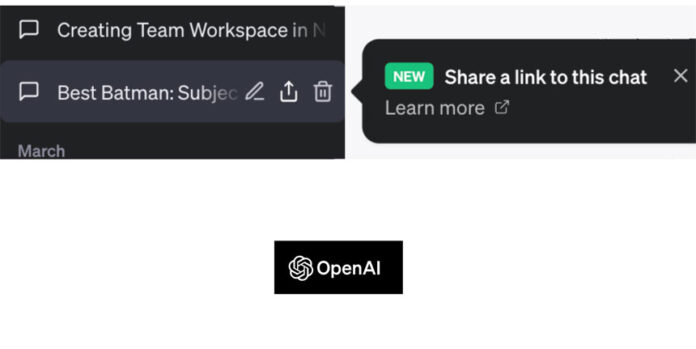 IBL News | New York
OpenAI has recently introduced a new feature called "Shared Links," which enables the public sharing of ChatGPT conversations. This feature is currently available exclusively to Plus users.
With this new feature, users can generate a unique URL for a ChatGPT conversation and easily share it with friends, colleagues, and collaborators.
"Shared links provide users with a more convenient way to share their ChatGPT conversations, eliminating the need for the previous cumbersome method of sharing screenshots," stated OpenAI.
Currently, shared links are accessible only on chat.openai.com and are not yet supported on the ChatGPT iOS app.