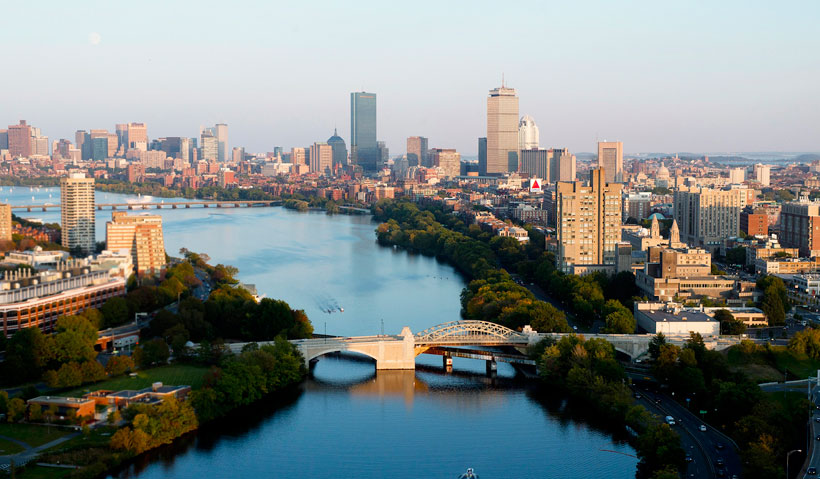 IBL News | New York
Beginning in fall 2020, Boston University (BU) and its Questrom School of Business will offer a low-cost online MBA worldwide on edX.org – a platform created in 2012 by Harvard University and MIT, now with more than 21 million registered users. Its tuition will be $24,000.
The university sees this MBA – the first one offered through edX – as an opportunity for growth, and to be a disruptor, in a changing landscape.
"With the online MBA, we're seizing the initiative to offer a major degree for which we believe there is global demand. Higher education must evolve in a fast-changing world. We aim to lead in this evolution," President Robert A. Brown said in Boston Today.
In launching the online MBA, the university is investing in the potential to deliver high-quality online graduate programs with the capability for large-enrollment rates, which could be key in the near future, said Jean Morrison, BU Provost and Chief Academic Officer.
"Through this degree, BU opens itself to the world in a manner we haven't done before," stated Chrysanthos Dellarocas, Associate Provost for Digital Learning & Innovation.
"This is a paradigm shift on so many levels," adds Susan Fournier, Allen Questrom Professor and Dean of the Questrom School of Business.
"The way to think about it is, if we don't do it, someone else will. We might as well be the ones that lead the pack," added Dellarocas.
Because of the affordability of the program, BU will not offer scholarships to online students, although scholarships are available from a variety of external sources. Federal financial aid will be available to enrolled Questrom Online MBA students, as well.
Regarding instructional challenges, Chrysanthos Dellarocas, who is also the Richard C. Shipley Professor in Management, noted that "it will drive us to get really clever in exploring how far we can take peer engagement and how creatively we can combine technology and human instructors."
There are 300 full-time and 600 to 700 part-time students in the on-campus MBA program and 50 to 60 in the executive MBA program.
edX Partnership
BU has already been in partnership with edX for six years, offering a number of free or low-cost MOOCs, and in the last couple of years two MicroMasters in business, where students take five courses and earn a certificate.
"I think this is exciting, having an online MBA from a top school that can be made available to the whole world on edX. I think it's a big deal," said Anant Agarwal, edX co-CEO on BT Today. "It is one of the highest-demanded programs on edX."
Last fall edX offered its first 10 master's degree programs, including a master's in analytics from the Georgia Institute of Technology, with currently 3,000 learners enrolled.
Additionally, edX offers more than 2,000 MOOCs from 140 schools, usually available free, as well as 53 MicroMasters and 94 professional certificate programs.
About two-thirds of edX's learners already have bachelor's degrees and are typically looking for employment or to advance within their jobs.
• BU Today: Questrom to Offer Online MBA with edX in 2020